Cane umbrella
Detachable cane umbrella
Name:Creative Umbrella
Size:23inch
How to open:Auto open
Fabric:Pongee
RIB:Fibres+iron
Handle:ABS

TEL:Mr. huang +86.13580389482

Email:GreenSoure@foxmail.com
GreenSource umbrella factory continues to innovate and develop new umbrella products based on actual conditions. Nowadays, many elderly people are inconvenient to travel during the rainy season. They need to bring umbrellas and crutches. It is particularly inconvenient to carry umbrellas when the rain stops. We pushed Chen to see this business opportunity introduced the cane umbrella.

What is a cane umbrella, what is special about a cane umbrella

As the name suggests, it is an umbrella customized by using the principle of the straight umbrella and the straight handle of the golf umbrella, combined with the design of the elderly cane.

The difference between a cane umbrella and an ordinary umbrella

1. The umbrella head of the cane umbrella is specially customized for a single flat and wide diameter umbrella head, which can withstand long-term assistance support.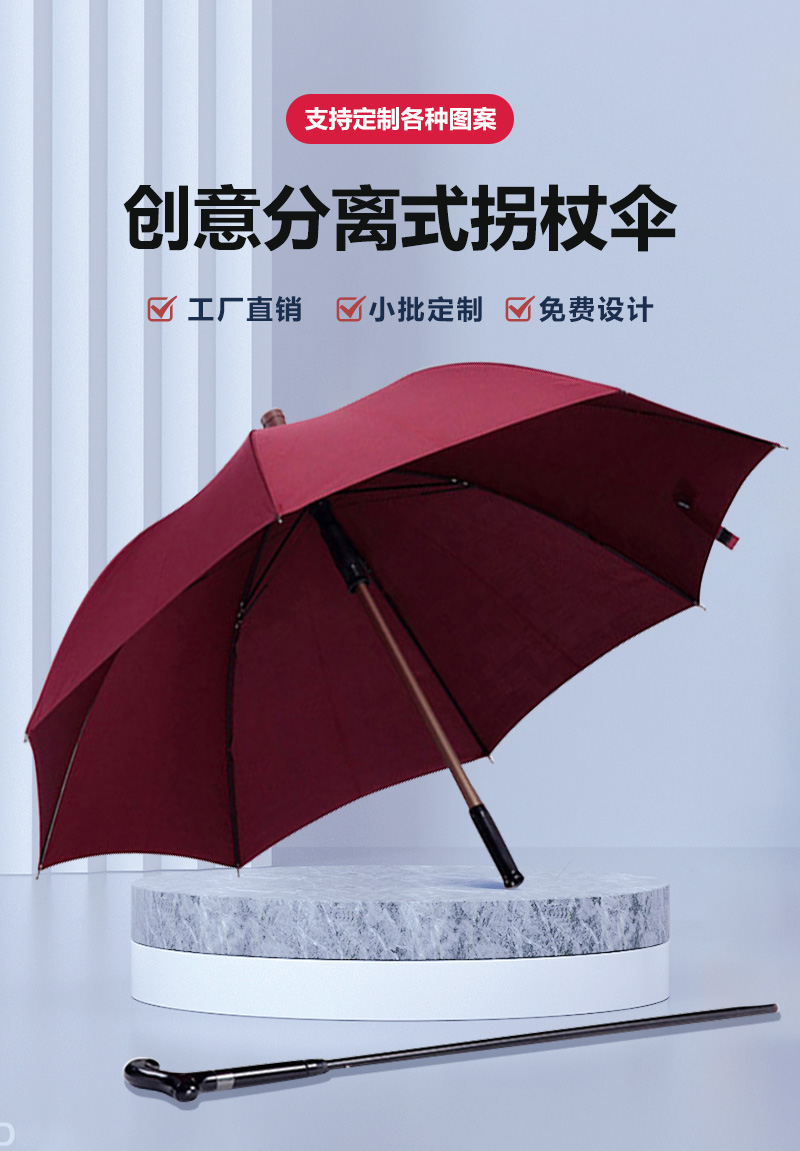 2. Umbrella handle and umbrella pole can be separated by plugging and unplugging. You can separate the umbrella part. When the rain stops, the storage unit becomes a crutch, so you don't need to bring two things out.