Infiniti Straight Umbrella Custom Order
Customized 27 inch long handle umbrella golf umbrella business gift umbrella can be printed with logo advertising umbrella customization
Name:Straight Umbrella
Size:27 inch
How to open:Automatic
Fabric:PG Cloth
RIB:Fibres
Handle:Leather

TEL:Mr. huang +86.13580389482

Email:GreenSoure@foxmail.com
Infiniti car 4s shop, in order to promote feedback to customers, commissioned Lvyuan Umbrella Factory to customize a batch of 27 inch long handle straight golf umbrellas as car configuration umbrellas, after discussion between the two sides, finally decided to customize the program configuration of advertising umbrellas as follows

Umbrella fabric material: bumper fabric
Fabric density: 190T
Bone material: Fibre
Handle material: leather
Middle bar material: iron
Style : Long Handle Umbrella
Number of bones : 8 bones
Opening method : Automatic
Article number : 27" Golf
Closing method : Manual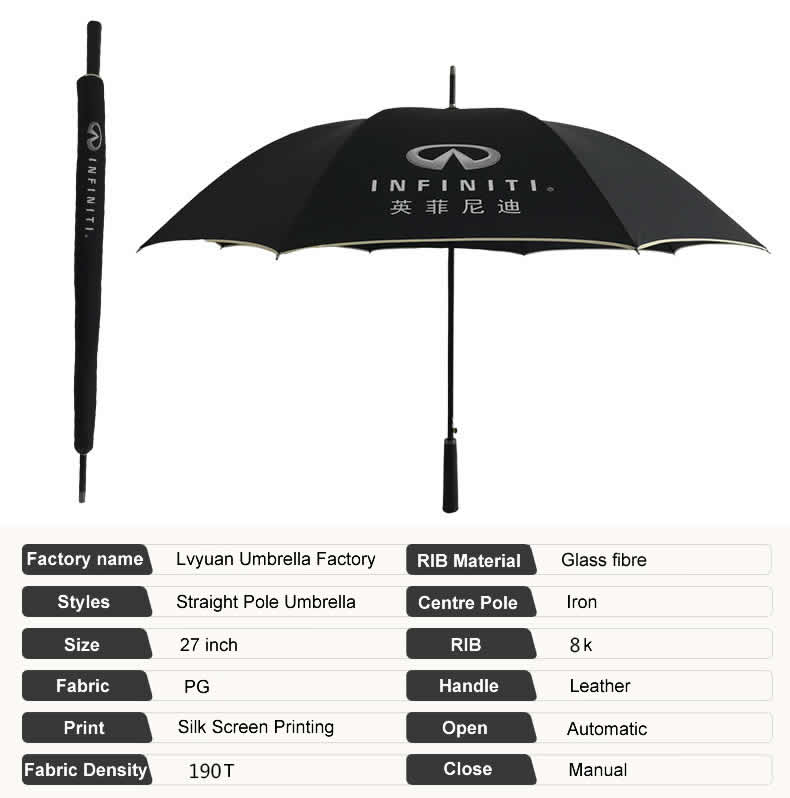 In order to enhance the feel and quality of the umbrella, the handle is equipped with a black leather handle, with a black umbrella surface and a white logo, the umbrella shows the brand's nobility, and matches the car very well.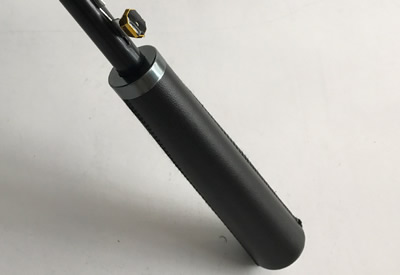 Once the sample programme was developed the sample umbrellas were highly appreciated by the brand and an order agreement was signed for 10,000 of them.

Straight umbrellas are generally used by real estate developers and car dealers. The umbrellas are relatively easy to display because of their large area. And because of the straight pole support, the wind resistance is good. It is favoured by this type of customers.