LED warning reverse umbrella
LED All-In-One Smart Umbrella,Drip Free Reflective SOS LED Safety Car Umbrella Inverted -UV Protection Umbrellas
Name:Reverse Umbrella
Size:23inch
How to open:Auto open
Fabric:Pongee
RIB:Fibres
Handle:Rubber C-Shaped Handle
printing on demand

TEL:Mr. huang +86.13580389482

Email:GreenSoure@foxmail.com
| | | | |
| --- | --- | --- | --- |
| Manufacturers | Green Source Umbrella Factory | Product name | LED warning reverse umbrella |
| Styles | Reverse Umbrella | RIB Material | Glass fibre |
| Shaft Material | fibre | RIB | 8k |
| Fabric | Pongee | Size | 23 inch |
| Umbrella fabric density | 190t | Handle | Rubber C-Shaped Handle |
| How to open | auto open | Weight | 490g |
| Printing /logo | As required heat transfer printing/screen printing | Moq | 200 |
LED Reverse Umbrella Features
1、umbrellas will protect you from the elements as well as light up with multiple radiant colors to let you stay out longer at night.
2、LIGHTSABER UMBRELLA - Press power button to light up the acrylic shaft with a radiant red, green, blue, orange, purple, pink or sky blue. Slide middle section up and down to open/close umbrella.
3、WATERPROOF - Created especially for rainy nights or to put together a legendary style costume party. Stay dry and lit up with these LED Light Up Umbrellas.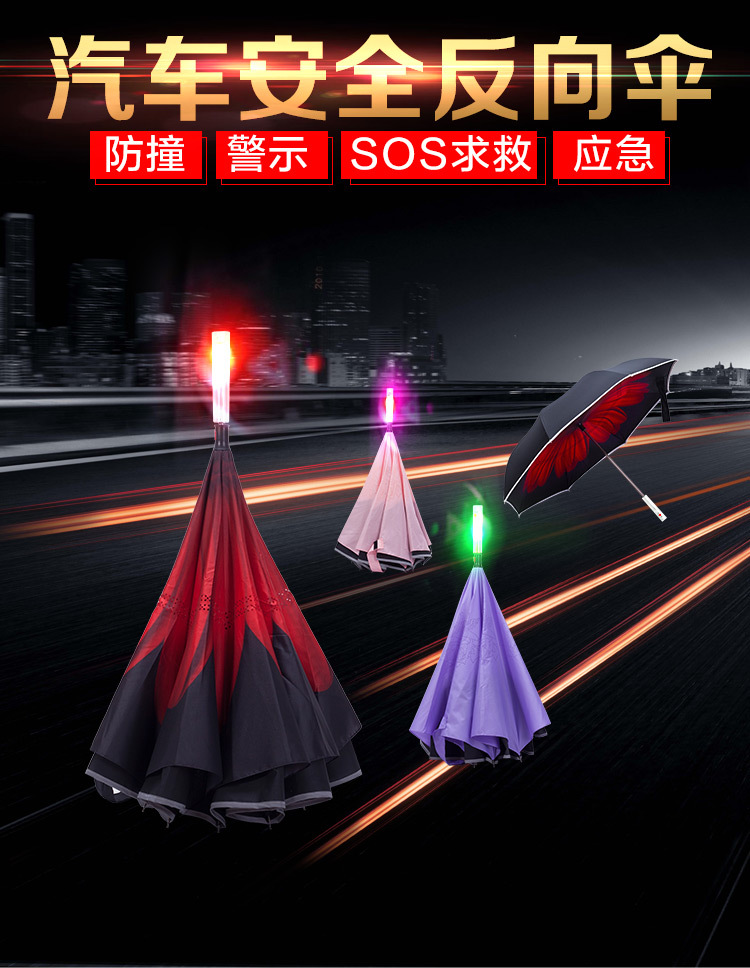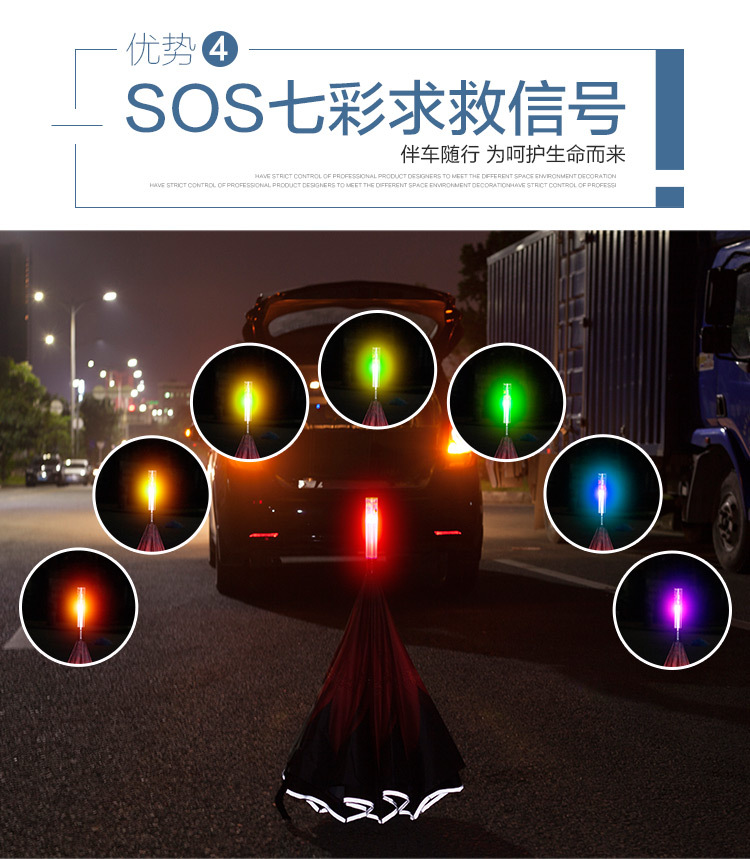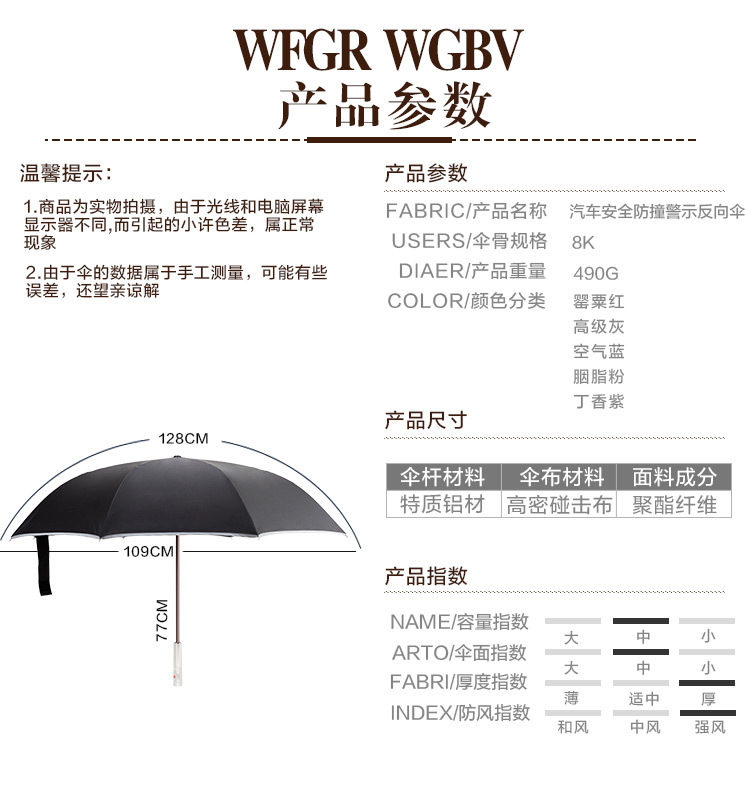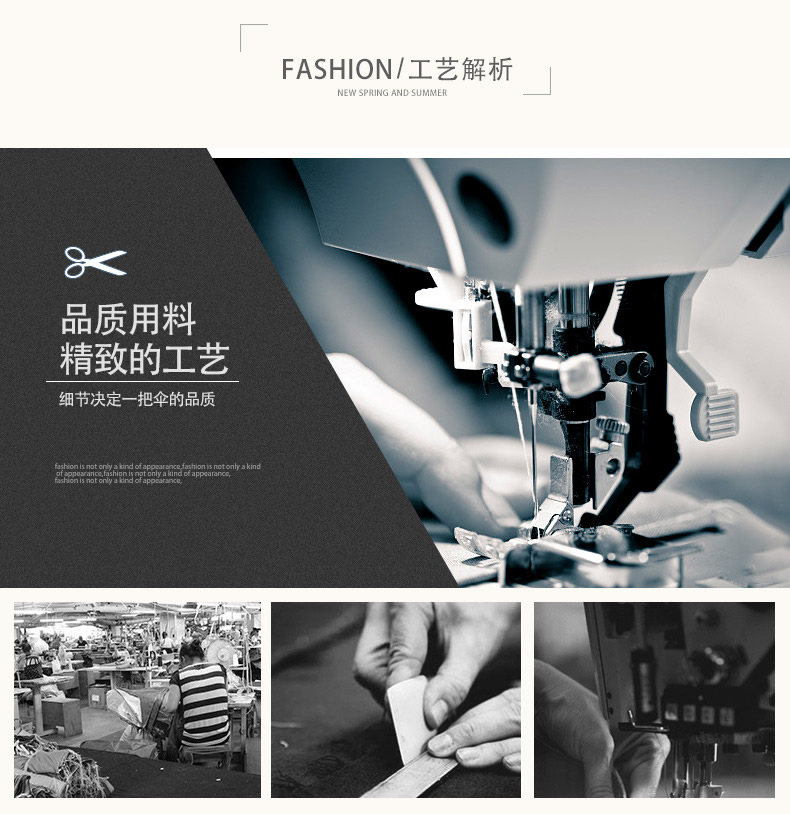 温馨提示
1、手工测量,可能存在误差,请谅解。
2、实物拍照,拍摄光线,电脑显示器不同,可能少许色彩,属于正常现象
3、伞面由伞布拼片缝制而成,可能会留有缝线针孔,此情况属于非质量问题。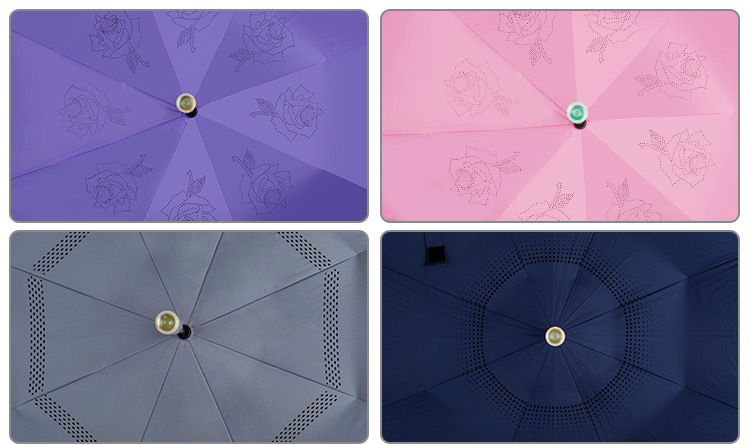 伞帽坚固耐磨
安全耐磨,坚固耐用,增加雨伞的使用寿命,具有良好的装饰作用。
直杆伞定制伞帽是质量的重要部分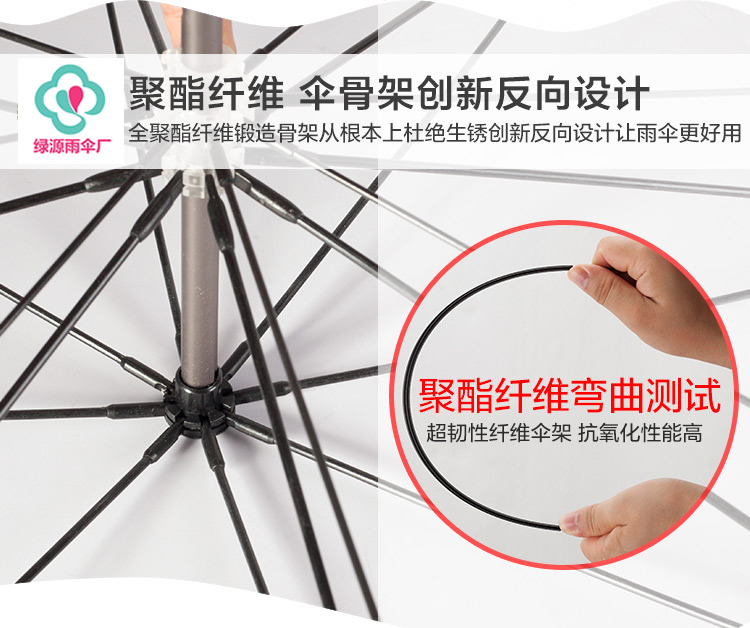 加强伞架,抗风结构设计。在每一处细节加固加厚。使伞架强度更高。无畏狂风暴雨
直杆伞定制的伞架结构是质量的重要部分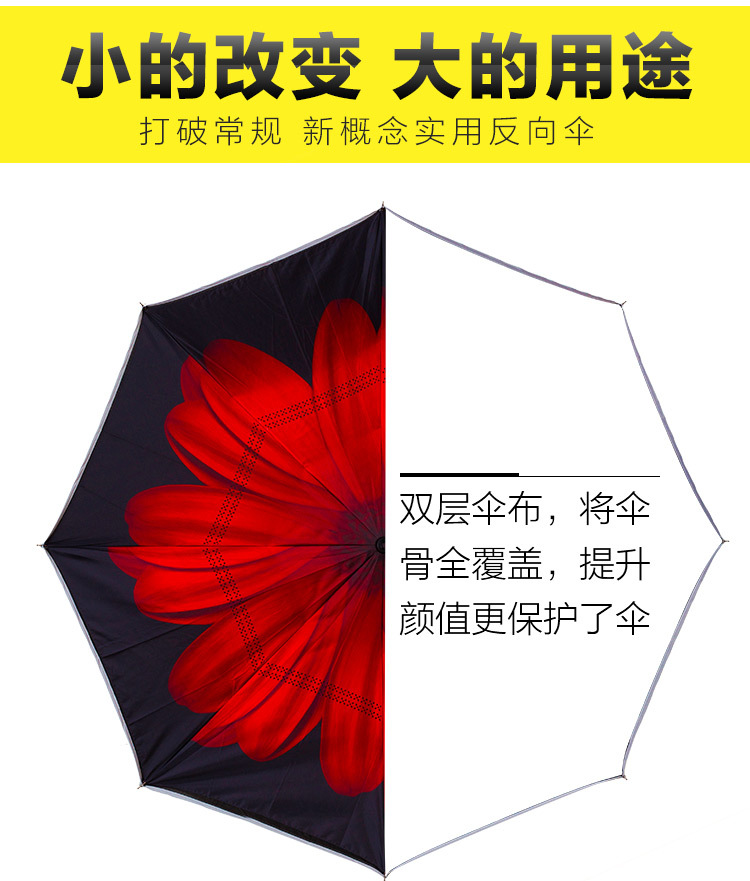 伞珠一体成型
伞珠采用一体成型工艺。紧致美观,不扎手伤人。用伞更加安全,雨伞更具美感
直杆伞定制伞珠的成型是质量的重要部分
伞骨坚韧性强
伞骨有着更强的韧性及其恢复性,即使伞面草鱼强风翻转,简单推拉即可复原
直杆伞定制伞骨的坚韧性是质量的重要部分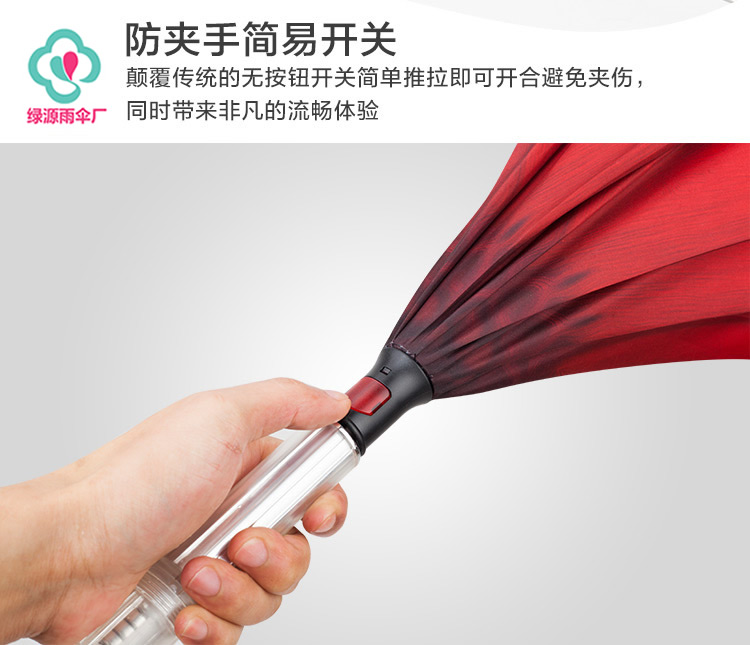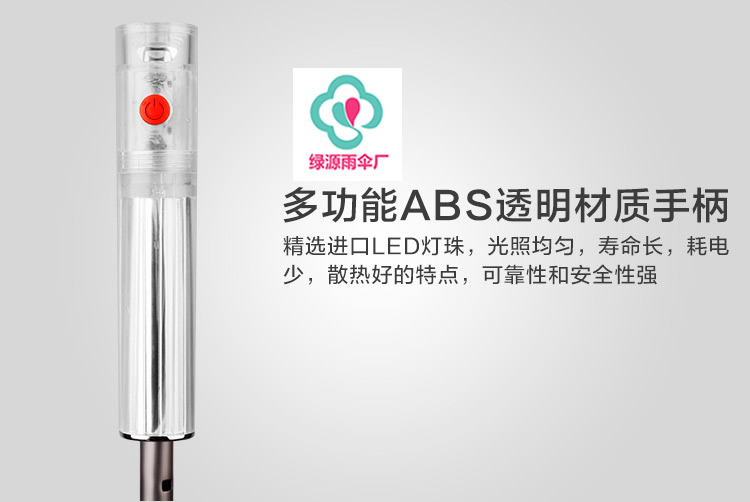 伞柄精致
时尚精致伞柄,舒适为前提,增大摩擦,握感更舒服
直杆伞定制伞柄的精致直接以影响到伞的美观及其大气程度