Silver coating Hook Handle Umbrella
Hook Handle Umbrella Windproof UPF 50+, j Stick UV Umbrellas Auto Open
Name:Golf Umbrella
Size:30inch
How to open:Auto open
Fabric:Silver coating
RIB:Fibres+iron
Handle:Hook Rubber handle

TEL:Mr. huang +86.13580389482

Email:GreenSoure@foxmail.com
Dongguan Bank Dongguan Dalang Sub-branch commissioned GreenSource Umbrella Factory to design and customize a batch of advertising umbrellas as a publicity company. After communication between the two parties and the proposal of GreenSource Umbrella Factory, the golf umbrella was finally selected as the advertising umbrella for this cooperation.

The maroon impact cloth is used as an umbrella cloth material, showing high-end luxury. Logo printing is formed twice, which is durable and will not fade. The umbrella is opened automatically, and the handle is made of rubber-painted elbow, which is convenient to hold the first-class sense of handshake

 Features: In all umbrellas, it has always been a noble and elegant role, and has always been in the position of umbrella boss. The umbrella has a large umbrella shape and good wind-proof effect. If the entire umbrella is blown over by a strong wind, it will not be damaged.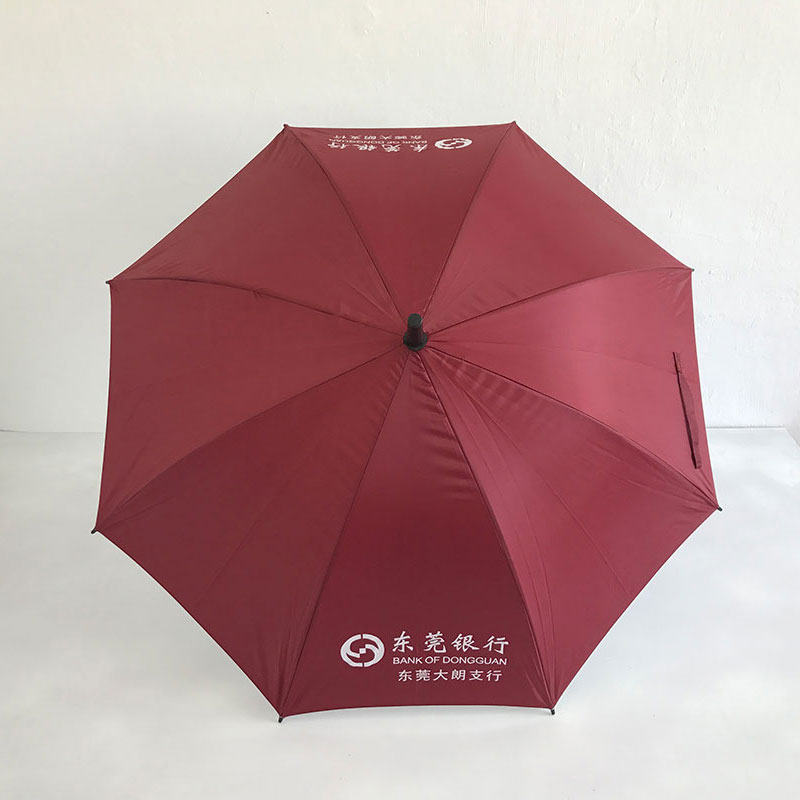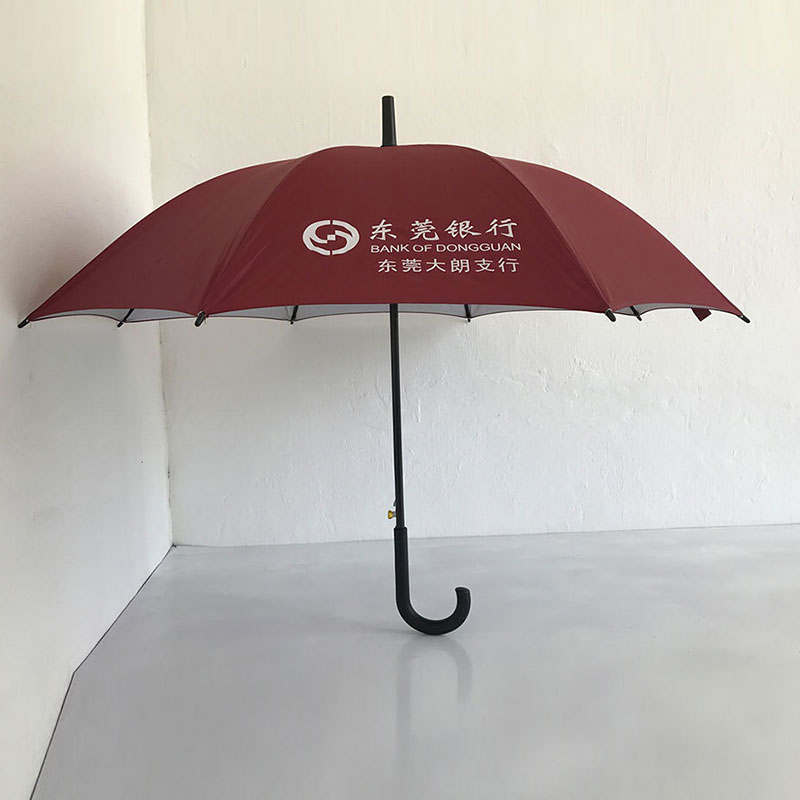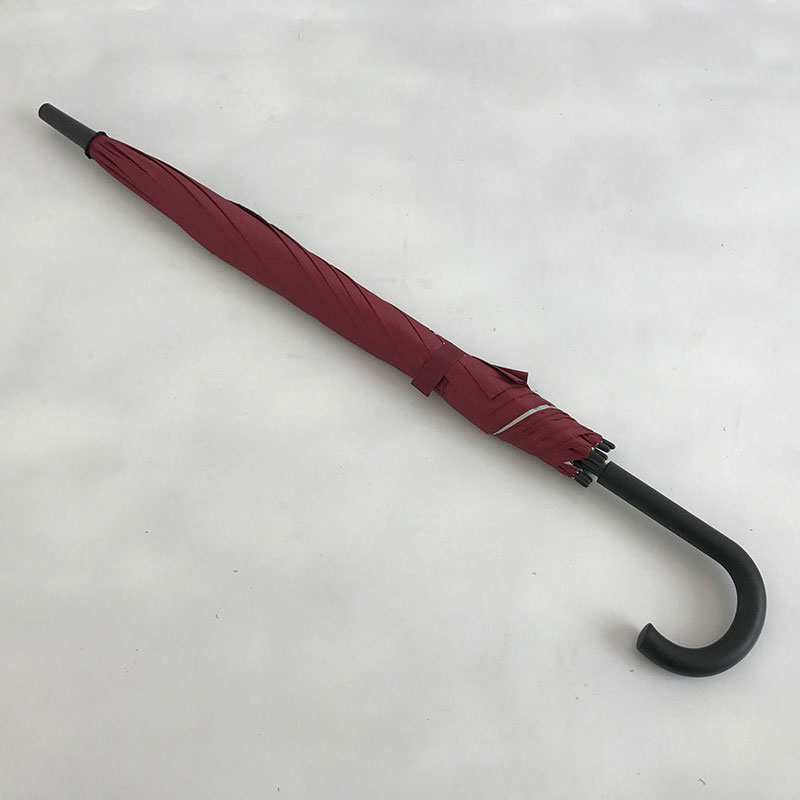 【PATENT WIND-PROOF STRUCTURE】- Exclusive Flexible connectors make it a super brilliant windproof stick umbrella which withstands strong gusts more than 55 MPH.
【LOTUS EFFECT, UV-PROOF 】- Nano-tech high density canopy, rain drops slide smoothly aside and dry instantly with just one shake. UPF50+, blocks over 99% UV rays, takes care of your skin.
【AUTOMATIC & STURDY】- Full fiberglass bones and shaft driven by an upgraded metal alloy spring, make this hook handle umbrella extraordinary strong. The automatic button allows you to open it conveniently and smoothly.
【STYLISH】- Modern simple style design, solid color fabric, matt j-hook handle, it shows metropolitan and exquisite everywhere, perfect fashion partner for men and women.
【WARRANTY】- We always try to satisfy every customer in all aspects,