23 inch automatic folding umbrella
Windproof Travel Umbrella - Compact, Light, Automatic, Strong and Portable - Wind Resistant, Small Folding Umbrella for Rain
Name:Automatic Umbrella
Size:23inch
How to open:Auto open auto close
Fabric:Pongee
RIB:Fibres+iron
Handle:Rubber
printing on demand

TEL:Mr. huang +86.13580389482

Email:GreenSoure@foxmail.com
| | | | |
| --- | --- | --- | --- |
| Manufacturers | Green Source Umbrella Factory | Product name | 23 inch automatic folding umbrella |
| Styles | fold umbrella | RIB Material | Fibres+iron |
| Shaft Material | steel | RIB | 8k |
| Fabric | pongee | Size | 23 inch |
| Umbrella fabric density | 210t | Handle | Rubber |
| How to open | Auto open auto close | Weight | 350g |
| Printing /logo | As required heat transfer printing/screen printing | Moq | 200 |
about this item

TRAVEL UMBRELLA: This compact umbrella using non-slip and comfortable grip. The grip were coated using high quality rubber material. The windproof heavy duty umbrella is 12.6-inches length when folded. Fit perfectly in your backpack.
AUTOMATIC OPEN-CLOSE UMBRELLA: Pressing the button will automatically open the umbrella. To fold the umbrella you can press the button as well. The button is positioned on the grip so you can open and fold the umbrella easily using one hand. Perfect for you when you must enter your car in raining.
STRONG & WINDPROOF: The umbrella structure material is made of a combination of high quality fiberglass & stainless steel so that it becomes very sturdy and will not break against very strong winds. The 8 ribs on the umbrella structure are extended to provide a canopy area of 43 inches in diameter, to protect 2 people from the rain or hot sun.
100% WATER REPELLENCY: The fabric for canopy using high density pongee and coated with premium waterproof material, Drying the canopy is super fast so travelling will get more convenient.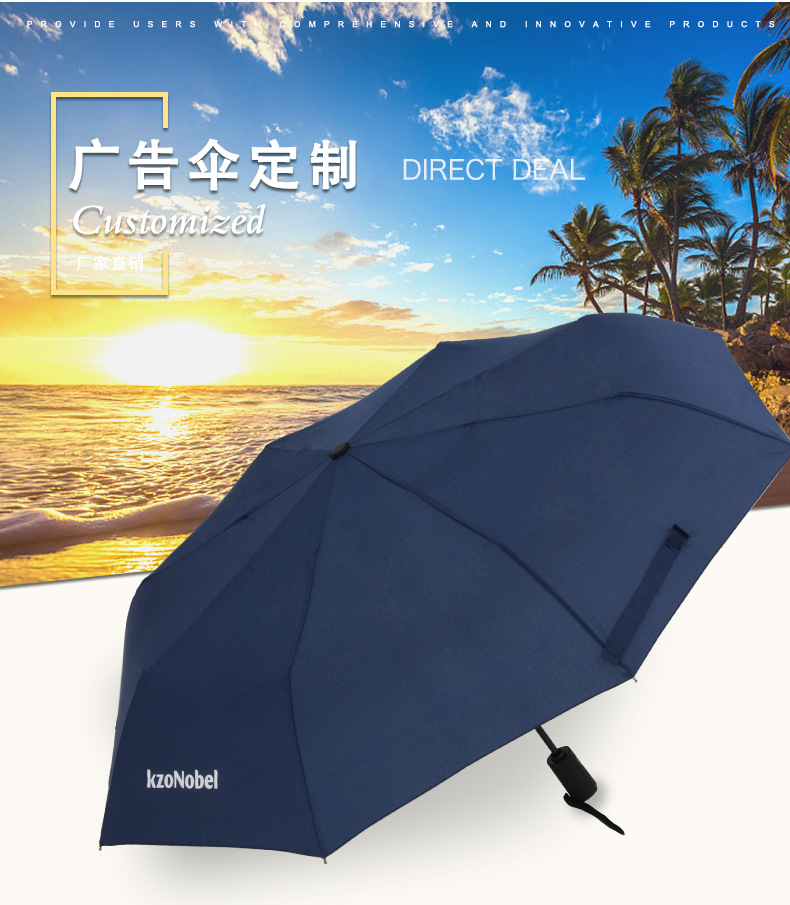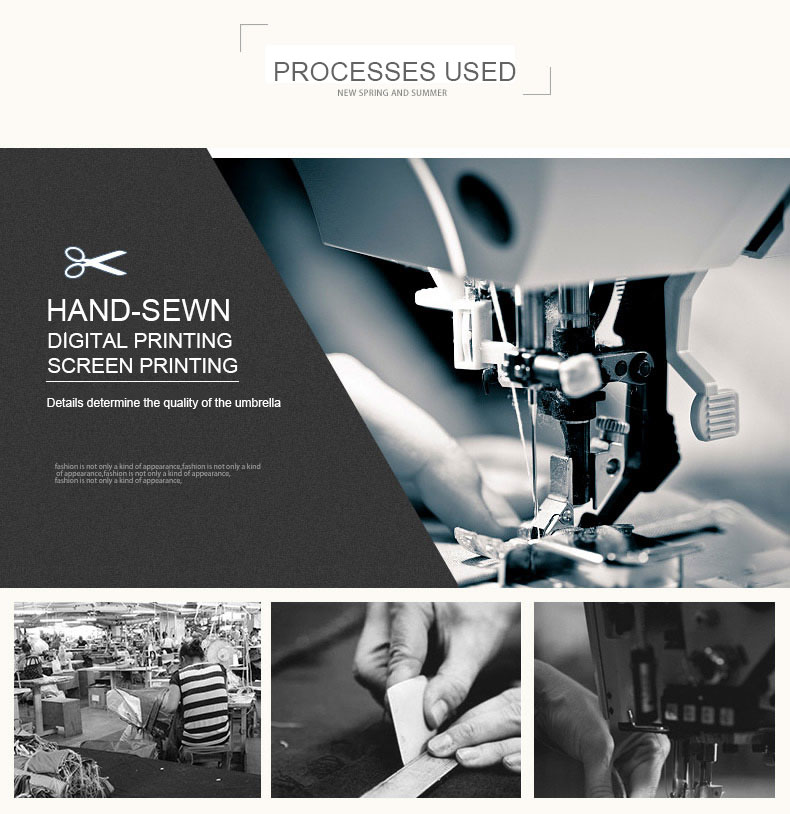 TIPS
1. Manual measurement, there may be errors, please understand.
2. It is normal to take pictures of real objects, shooting light, and different computer monitors. There may be a little color.
3. The umbrella surface is sewn from umbrella cloth pieces, and stitch holes may be left. This is a non-quality problem.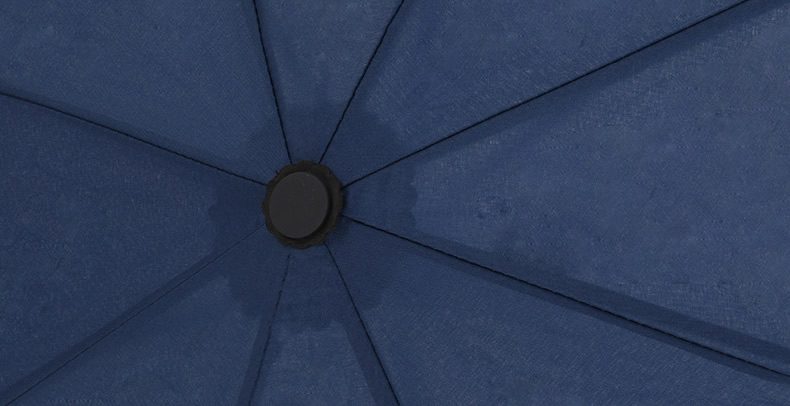 Umbrella cap is strong and wear-resistant
It is safe and wear-resistant, sturdy and durable, increases the service life of the umbrella, and has a good decorative effect.
Fully automatic folding umbrella custom umbrella cap is an important part of quality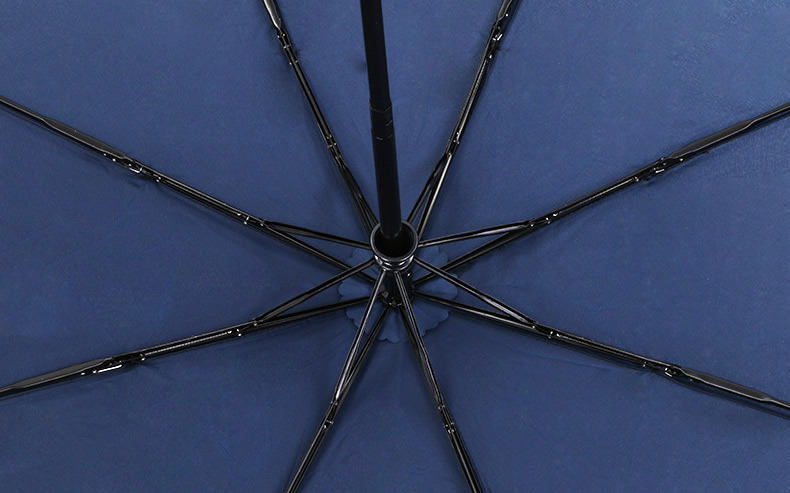 Umbrella stand with wind-resistant structure design
Reinforced umbrella frame, wind-resistant structure design. Reinforce and thicken every detail. Make the umbrella stand stronger. Fearless storm
The umbrella frame structure of the fully automatic folding umbrella is an important part of quality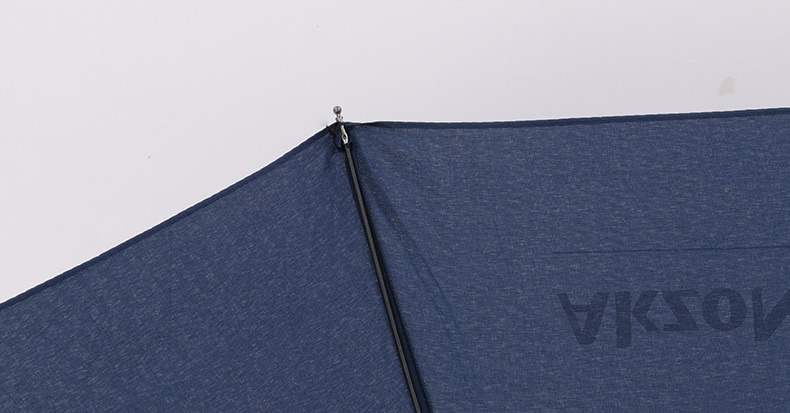 Umbrella beads are formed in one piece
Umbrella beads adopt a one-piece molding process. It's firm and beautiful, and doesn't hurt your hands. Umbrellas are safer, and umbrellas are more beautiful
The forming of customized umbrella beads for fully automatic folding umbrellas is an important part of quality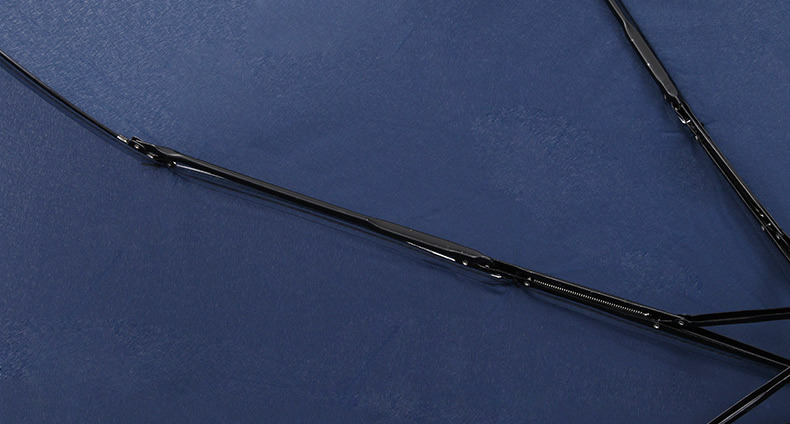 Umbrella ribs is strong and tough
Umbrella ribs have stronger toughness and restorability. Even if the umbrella grass carp flips under strong wind, it can be restored by simply pushing and pulling.
The toughness of the fully automatic folding umbrella custom umbrella rib is an important part of quality
High-grade springs, high elastic springs are used, the umbrella frame is more elastic, and the umbrella frame has a tensile force to stabilize the umbrella frame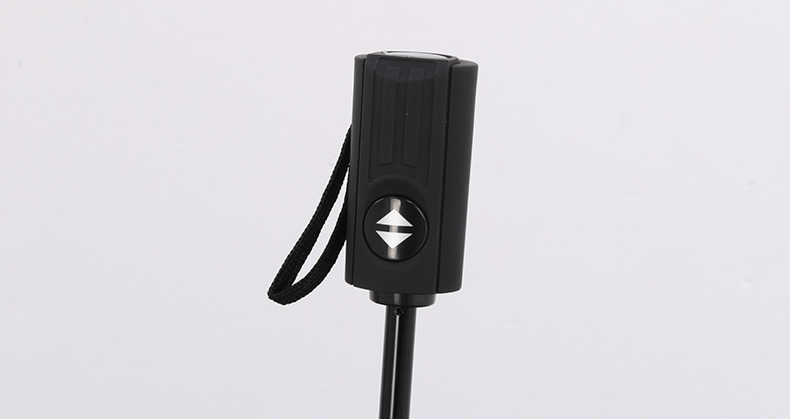 Exquisite and unique one-button opening and closing umbrella handle
Fashionable and exquisite umbrella handle, comfortable as the premise, increase friction, more comfortable grip
The exquisiteness of the fully-automatic folding umbrella customized umbrella handle directly affects the beauty of the umbrella and its atmospheric degree
Fully automatic umbrella, one-handed operation, simple and calm, I feel comfortable