How do you go about choosing a factory for custom umbrella?
Keyword:Custom Umbrella Knowledge Addtime:2019-04-29
Many companies choose umbrellas as a gift carrier for their corporate advertising, so how do you go about choosing a company that offers the service? Most of the companies on the internet are gift companies, so-called middlemen, who take orders on the internet and then outsource to offline umbrella factories. So it's hard to control the price and quality. So what do you look for in a custom umbrella company? The first thing we need to look at is whether the company is a gift company or a direct umbrella manufacturer, a problem with a direct manufacturer is that the manufacturer is only responsible for the production, rarely will the product be designed and packaged twice. But some design manufacturers will do this one-stop service. It will be produced, designed gift box packing a one-stop logistics service, so you can very directly complete a product plus the finished product with services. It's a good combination of gift company and manufacturer. Such manufacturers will be more conducive to the company's procurement and needs in one step directly to the docking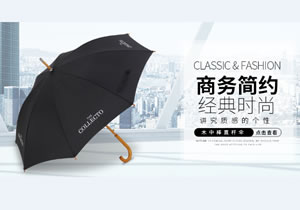 You may not reproduce resources from this website without permission.