Custom digital printing umbrella
Keyword:Definition Digital Printing Umbrella Addtime:2021-01-13
  The emergence of digital printing has made it possible to solve the problem of printing multi-color patterns. Whatever the pattern, digital printing technology can easily print, all kinds of complex patterns are not a problem, from large objects to small goods, digital printing has become ubiquitous.
  Umbrella printing is also the same, now are popular personalized, some complex patterns of art patterns and cartoon pictures are customers like. With digital printing can completely solve these problems.
  Digital printing is not a universal printing, not all objects on the material can be printed. It has one drawback that is also well known: it cannot print plant fibers such as cotton, which also makes the process of digital printing very limited. So why can't digital printing print on cotton?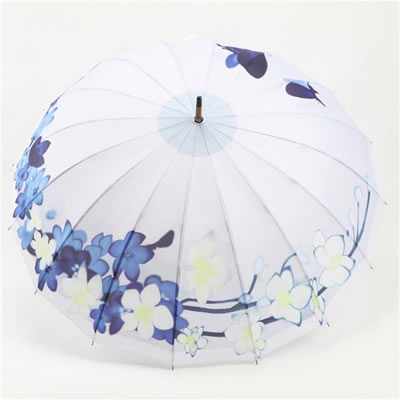 First, pure cotton fiber has strong alkali resistance and cannot be used in combination with traditional dispersion inks. So the choice of ink is also very important. If disperse ink is used, the cotton cloth will not be colored. The probability of color fading is extremely high, so what do we need in ink selection?

It is also very simple. Pure cotton has strong alkali resistance, but not acid resistance. From this we know that we can use acid ink or local silk. Another point is that we also replaced the dispersive ink with reactive ink, which allowed the plant fiber and the ink to chemically react to form a covalent bond, so that the pure cotton can be colored.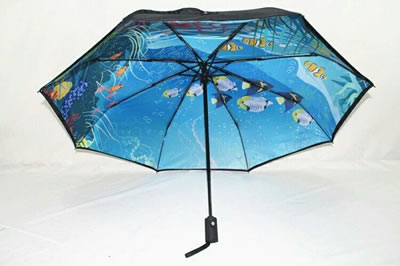 Second, from the printing process, our general digital printing process is to print the pattern on paper first, and then transfer it to the fabric. But this does not meet the process requirements of cotton printing, in printing cotton, we use: pattern design --- direct inkjet --- pure color --- drying --- finished process processing. Among them, direct inkjet and stable color are inseparable, which is also the core technology of a company. Direct inkjet and pure color is not good directly affect the clarity and color fastness of the finished product!
You may not reproduce resources from this website without permission.