How to choose when purchasing advertising tent stands Gift Umbrella
Keyword:Advertising tents Addtime:2020-12-22
The main core of the solidity of an advertising tent is its stand, the material used for the stand, the structural design of the stand, are all core parts. How should I choose a stand for my advertising tent? What happens if a body loses its core? Without the top fabric, the tent would lose its role as a shelter from the sun and rain, while without the stent the tent would not be supported.
If you want to use the tent for a long time, in addition to good maintenance, the most important thing is good quality, the law of a penny a penny in the market is used in which industry products are practical.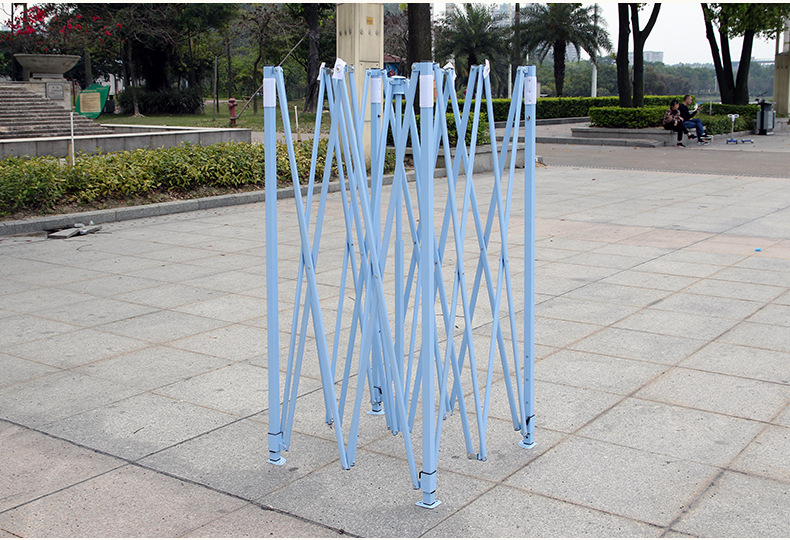 The advertising tent has become an essential product for outdoor publicity and activities. In the top cloth if the customer does not have special requirements, generally will choose 420D Oxford cloth; in the top cloth colour choice in addition to the commonly used red and blue two colours, there are yellow, orange, pink and other more bright colours.

It is understood that advertising tents are often damaged because of the top cloth is broken is the bracket problems. How to choose the advertising tent stand? Green source umbrellas tell you some selection tips!
There are different materials for customers to choose from, each with its own advantages (iron frame, aluminium alloy, stainless steel, etc.).

A customer once asked a customer service agent the following question.
Customer: Will a shelf like aluminium alloy be light? Will it shake when you blow on it?
Customer service: Aluminum alloy is a relatively light material, but it is also very good quality.
When customers are choosing advertising tent stands, sometimes they cannot be measured by price alone, but more importantly, how about its various functions? (wind resistance, load bearing capacity, etc.)
Pictures
Our factory cooperates with the largest steel factory in China in the production of stands and has its own set of standards, where customers have no problem buying stands alone.
The accessories that make up the stand are: foot plate, lower thigh frame, upper thigh frame, spring buckle, four foot velcro, reinforcement iron piece, movable snap, lower centre tube, upper centre tube, cross tube, top bar; here even a small piece of velcro is done by a dedicated person.
So many accessories each with their own role to play.
The four corners of the Velcro: while stabilising the top cloth, it enhances its wind resistance.
Crossed tubes: why do they break? It is possible that the net weight of each tube wall used by other manufacturers will vary. (A good choice of crossover tube determines how well it will hold up? What is the quality of our tents directly? Just look at the tests carried out)
Movable carabiner: the new switch protection design avoids the pinching that could occur before.

How can I choose the right tent size? Our common specifications are the following six: 3mX3m, 3mX4.5m, 3mX6m, 2mX3m, 2mX2m and 2.5mX2.5m. If you are not sure whether the size you buy is suitable, you can make one first and see.
Buying an advertising tent iron frame of this material from Green Source is also a more popular choice for customers, it has a better price and good wind resistance.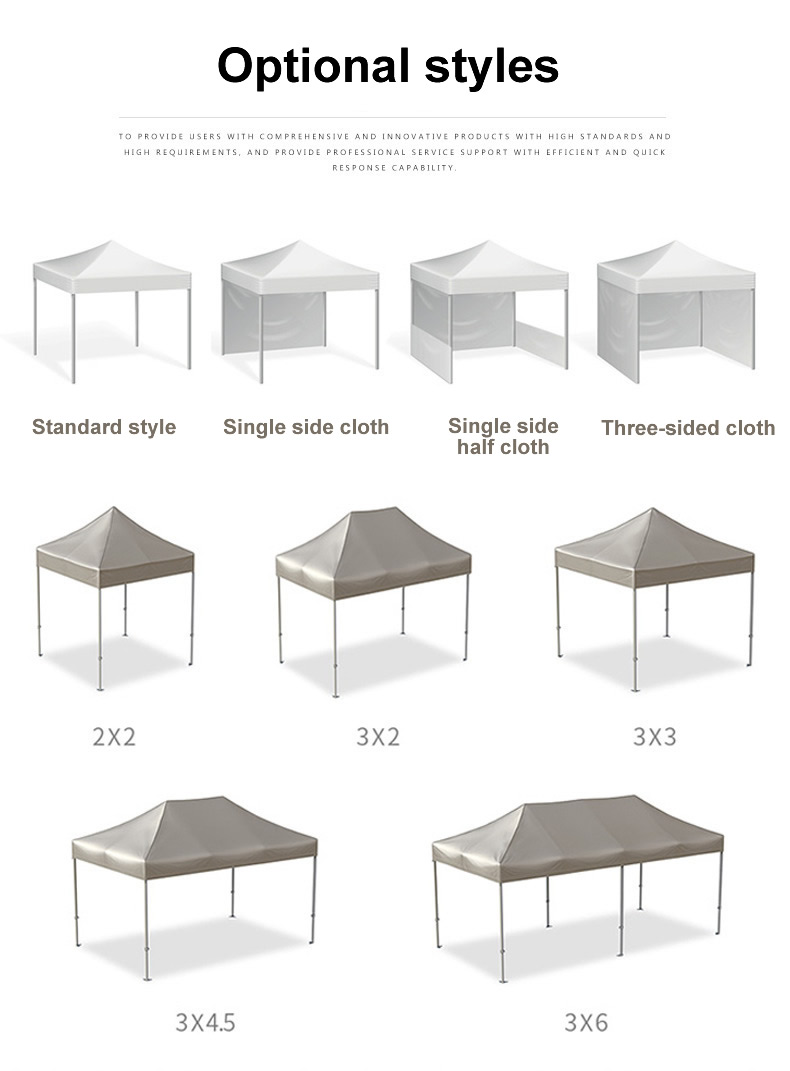 In addition we can see that the stand is available in conventional white, Chinese red and army green, which can be painted according to requirements。
You may not reproduce resources from this website without permission.