Umbrella Art Design Decoration Inspiration
Keyword:Lvyuan Umbrella Factory Addtime:2021-03-14
In the hands of an artist, the umbrella can be transformed into a decorative art that can make the whole scene more high-end and aesthetically pleasing.

Usually we just think of umbrellas as a tool of life and because we don't know it, we don't realise that they can also be turned into art.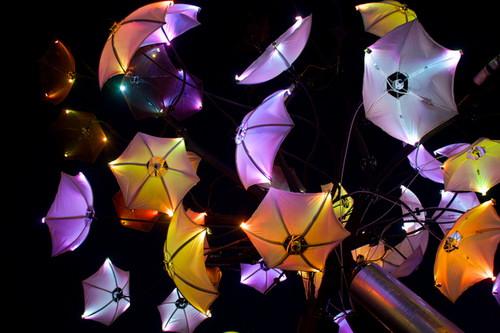 The light festival artists use led light umbrellas, a clever combination to show the art of high-end light decoration, umbrellas can also be connected to led lights, you certainly can not think of it? In fact, you can also use them as lights in your home decoration.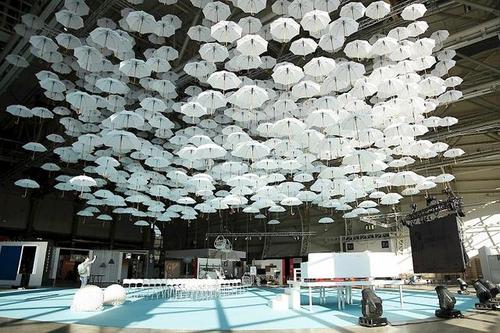 In some exhibition lobbies or certain corporate company lobbies, the layout with white umbrellas does not necessarily need to be neat and tidy, and the messy ceiling can make the whole scene immediately high business and full of artistic sense. Very high class
Umbrellas can also be used in some parks or some scenic spots to become a highlight sight. Different coloured umbrellas can be hung together to form a shade path. A great artistic touch too.
In the hands of an artist, the umbrellas bring life to art, and everywhere is full of beauty and reward.
You may not reproduce resources from this website without permission.