UV Protected Automatic Umbrella
Keyword:Umbrella Industry News Addtime:2021-02-03
A strong umbrella that can withstand a force 12 storm!

With all the fancy "split" umbrellas still fresh in my mind, I really wouldn't share this one if it wasn't of the highest quality. The high performance aluminium 10-bone skeleton with glass fibre has been tested to withstand storms up to 12. I broke it in my hand a few times when it was in my hands, but I didn't expect it to be very stretchy or flexible! The difference is immediately apparent when comparing the bones of a normal umbrella. The 10-bone structure is more stable than the 6-bone and 8-bone, so with the 10 solid triangular areas, storms are no longer a problem!
You can fling it as hard as you like, and it won't deform or flap, it's really strong! Ordinary poor quality umbrellas are usually made from iron bones, which will rust and break within a few days, making it hard to open and close the umbrella, and easy to cut your hands if you're not careful. The aluminium alloy bones used in the umbrellas are strong, durable and rust-free, especially as I have observed the details of the umbrella edge and the knots in the bones.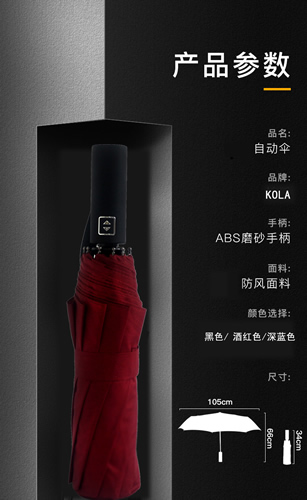 The umbrella has an understated look but a premium feel to it, I'd give it 99 points for value and quality, one point less for fear of being too proud. It's a great tool to hold in your hand on a cloudy or sunny day! What I like most is the fully automatic switch. For a weak woman like me, the design of the umbrella opens and closes with a click, which really frees my hands. The umbrellas we normally use are usually inward-facing, and it's really hard to clean them up when they're full of rainwater, so it's hard to get your hands dirty or put them somewhere else where they might get wet. The Green Umbrella is a change from the traditional way of closing umbrellas, using reverse outward closing technology, the surface is always dry, and because the umbrella surface has been treated to repel water, you can just shake it twice to clean up the beads of rain inside, which is very convenient!

Who has nothing better to do than fight the rain? Press the button again at the door, 1s to close the umbrella, you can go play with the rain!
Black technology in detail, rainproof and watertight
Umbrella for safe travel at night
How thoughtful!

The umbrella fabric is a key factor in determining how good an umbrella is, and I was really surprised by the black technology used in the green fabric.
The first time I took it out in the rain, it didn't even leave much rain on the umbrella, and when I encountered hail, it held up perfectly! It's a high-density collision fabric and the umbrella surface has been treated with technology to make it waterproof, so it doesn't leave a trace of the storm, and there's no trace of water soaking through the umbrella after a high intensity water flow, so I can only give it full marks for waterproofness! Because the umbrella uses the lotus leaf effect principle, the water repellency is also superb, as if the rain falls on it, it seems to be bounced off by a film, not always attached to the umbrella surface, which really saves a lot of heart! I also tested the water repellency before it rained to go to the office, walked all the way to the office door, just two or three times, most of the water droplets on the umbrella fell off, take it to the office, no need to hold it up to dry and take up space, right! From now on, you don't have to worry about getting your car, floor and clothes wet anymore.
The umbrella is easy to organize, and the umbrella area has been widened to 105cm, so my brother and I can play together, so there is no problem with Lvyuan Umbrella.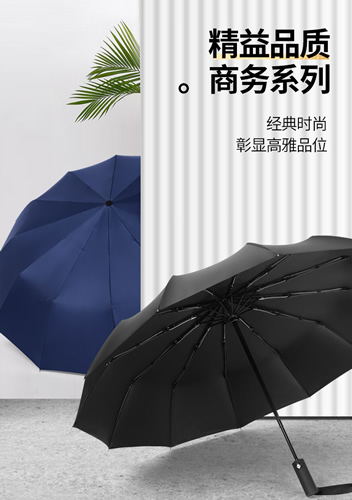 Do you know what it's like to get another blast when you think the umbrella is as perfect as it can be? I experienced one when I got my Green Source umbrella.

It adds a 360° reflective strip around the umbrella, which completely takes care of our safety when travelling at night. With reduced visibility on rainy days, the risk of travelling with an umbrella does increase, especially with a child who can't be ambiguous, and with the LENYUN, the car lights shine, and the strong reflected light greatly increases safety!

Superb sun shade
Umbrellas with their own cooling effect
It's cool!

UV rays are the natural enemy of women's skin ageing and spotting, I don't want to be old and out of shape in mid-life ~ when the sun is hot in summer, sunscreen can protect against some of the UV rays, but the sun's baking is also unbearable, ordinary umbrellas have no shade, covering the sun but not achieving the effect of sun protection, buy a separate sunshade if there is no good protection against rain. The Green Source umbrella is a dual-purpose umbrella with a superb sun protection vinyl, with a light transmission rate of almost 0. It keeps out light and heat, and the sun protection index of the umbrella is as high as 50+ when you ask the brand! I've asked the brand for a 50+ sun protection index! I'm worried that the mums won't believe me, so I've got the proof!
I'm worried that the mums won't believe me. The colour can be chosen, gentle or handsome have your model, you can pick any oh ~ so good, I could not help but buy one for my mother, what are you waiting for, buy it!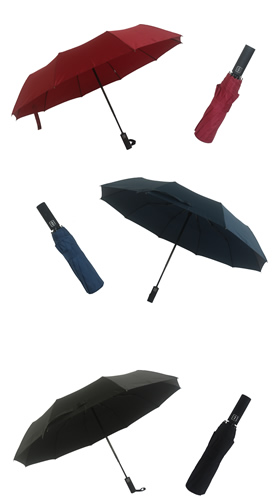 Of course, in addition to the inexpensive Green Source umbrellas, there's also the superb value and performance of the Japanese Bicolour umbrellas that Zheng Shuang shares.

Don't miss out if you're looking for a high quality of life, just poke the app below and you'll be able to choose!

You may not reproduce resources from this website without permission.