Corporate giveaways The cheaper the umbrella, the better
Keyword:Lvyuan Umbrella Addtime:2021-04-03
Every business needs to do some kind of campaign to increase their brand awareness and enhance their brand presentation. Giveaways and gifts are often used during events to attract footfall.

In the process of choosing gifts, companies also have a cost budget. Many enterprises in order to save costs, in the procurement of gifts only look at the price, take the procurement of umbrellas as an example. Many enterprises purchase directly to see the lowest price to negotiate, such as a few dollars an umbrella with printed advertising, on the market does have this kind of price products, but the enterprise is feverish, order production. Get the product may not even look at it and send it out. Such a numb operation is not recognized by the customer, but rather unaware of the direct impact of the sound of the self-brand.

These inferior products may be enterprises completely without thinking about the feelings of customers in the use of the process, such as an umbrella, customers use a few times there are problems, the customer's impression of the enterprise is poor quality. The company has done a thankless job. The company has not achieved the publicity effect but also got a bad impression from customers.

A penny for a pound is a simple reason for companies to advertise their products clearly, but they are confused when it comes to purchasing gifts for their own activities.

Lvyuan Umbrella recommends a more affordable gift umbrella.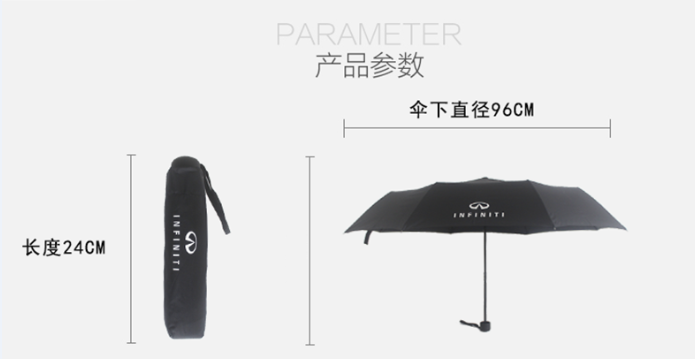 Price $3 a piece. 21" folding umbrella, 190t bumper fabric, galvanised beads, plastic handle, iron frame centre pole, if economical, this price range will give no problems as a gift

You may not reproduce resources from this website without permission.