What Is The Difference Between EXW And FCA
Keyword:FAQ Addtime:2023-01-24
Umbrella wholesale foreign trade often meet FCA and EXW

The FCA and EXW look very similar on paper making it hard to sometimes distinguish them from each other.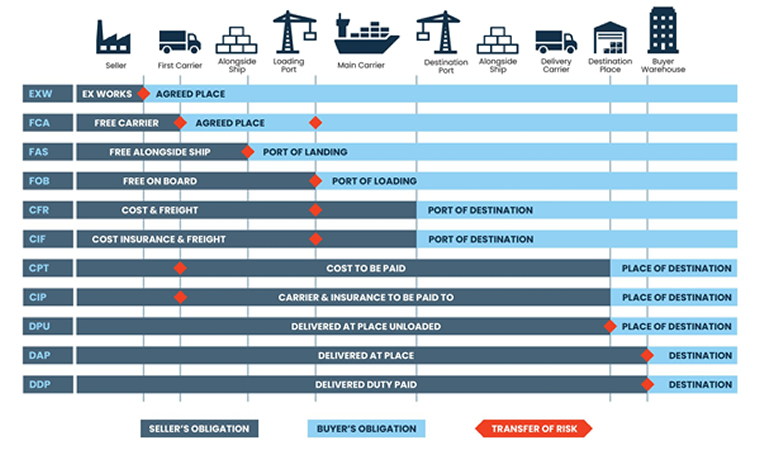 EXW is one of the most fundamental . The seller's obligations basically only include making the goods available at their factory/facility for the buyer to be able to pick them up. In other words, using EXW Incoterms means that all of the costs and risks lie with the buyer before the goods have even been loaded and entered the transportation chain.
The FCA delivery terms is essentially only one step further than EXW shipping. Instead of only being responsible for making the goods available at the agreed upon location, the seller is also responsible for the costs and risks up until the goods have been delivered to the first carrier. This means that the seller is responsible for the export transportation to the carrier as well as the customs clearance of the goods, while the buyer is responsible for the remaining steps, costs and risks.
To summarise: risk and responsibility transfer with EXW shipping happens at an agreed upon spot before any type of loading or transport has begun. Using FCA shipping, the seller is responsible for the whole process, costs and risks up until the first loading has been performed.
You may not reproduce resources from this website without permission.