Don't be afraid of rain and magic umbrella in Qingming season
Keyword:Magic Umbrella Addtime:2019-04-06
There is a lot of rain during the Qingming Festival", Gu Yu's solar terms are next to each other, and when traveling in late spring, umbrellas are a necessity. Today's products are pursuing both humanization and functionality, so what products in the "umbrella world" come with sincerity?
The author found several very thoughtful umbrellas on some online retail and crowdfunding platforms. Here I will analyze their design concepts with you.

Water repellent and quick drying
Shake Shake "Water Dancing Umbrella"
The umbrella cloth of this umbrella is made of polyester fiber material and applied a patented technology called "HOR". In traditional umbrellas, it is recognized that the best water repellent method is to use nano-coating on the surface of the umbrella cloth, but the effect is not durable. The "HOR" patented technology uses "HOR" coating to wrap the single-strand yarn to cover the fiber layer before the umbrella fabric is formed, and then use the "400T super dense weaving method" to weave the yarn into the umbrella fabric. . In addition to the obvious water repellent effect, this technology can also effectively resist the corrosion of the UV (anti-ultraviolet) layer caused by acid rain, which truly achieves the "sun and rain".

Reverse umbrella
Heng Li Anti-Bone Umbrella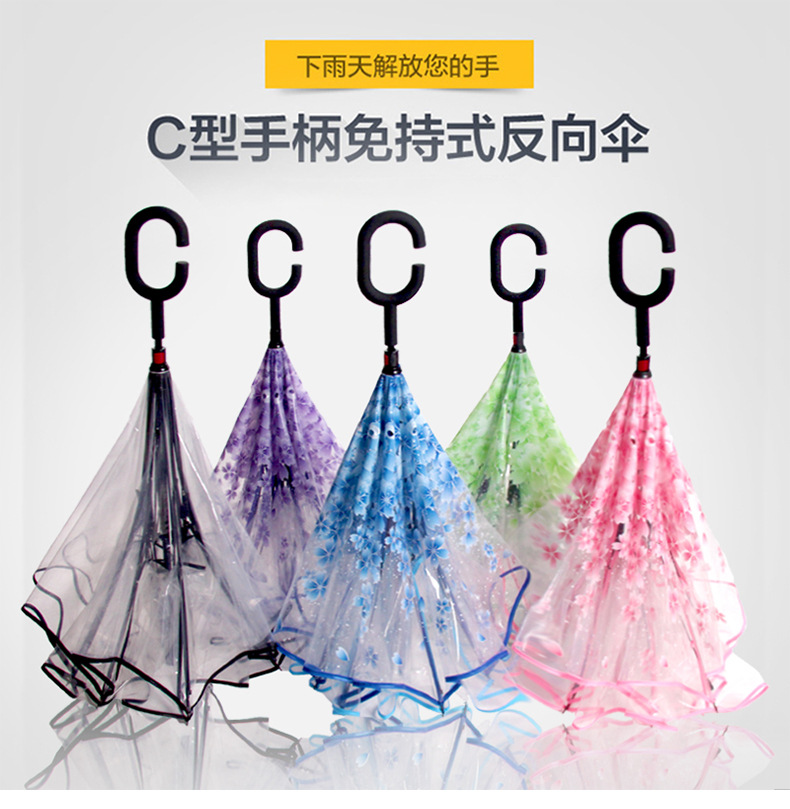 According to the designer, the design inspiration for the anti-bone umbrella comes from an experience of driving out in heavy rain. He found that it is inconvenient to close the umbrella if he gets in the car first in the rain, and there will always be rain dripping from the car when closing the umbrella; if he has to close the umbrella before getting in the car, his body will get wet again. Then he noticed that in crowded places, when closing the umbrella, he always had to win a small space, otherwise it would be easy to poke others. Just closing the umbrella is such a small matter, it will make myself very embarrassed. Therefore, the designer made an anti-bone umbrella for the pain points in the specific scene.

It is also worth mentioning that the umbrella cloth of this umbrella is double-layered, wrapping the ribs in it to ensure its beauty. At the same time, the bottom umbrella cloth is opened with a wind outlet to ensure the stability when used in the wind.

The umbrella handle of this umbrella can be rotated at multiple angles, is equipped with a non-slip movable lock that can jam the phone, and supports Bluetooth control under Android and IOS systems to take pictures. It can also be removed, and combined with the included tripod, it becomes a desktop stand for taking pictures and watching movies easily. This umbrella handle is equipped with an umbrella pole with a telescopic distance of 32 to 80 cm. It can be called a selfie artifact in the umbrella industry.

Its umbrella cloth is printed with the master's original graffiti works. There are two color schemes of "outer flower inside black" and "outer black inside flower", with luxurious and beautiful style.

One-click development
"Auto series" among many umbrella brands, some smart electric umbrellas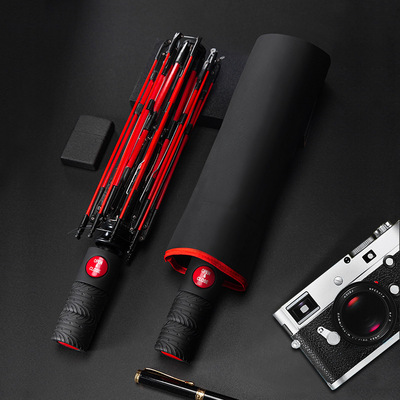 Many people have had the experience of having a certain hand occupied and only being able to operate an umbrella with one hand, so in fact, some umbrella manufacturers have adopted the "one-click development" technology many years ago. However, there were two difficulties at the time: 1. The explosion effect on the umbrella itself destroys the umbrella itself and the possible damage to the person; 2. The umbrella opens quickly, but the closing effect is not good. Now, many umbrella brands, including Paradise Umbrella, have once again launched "one-click development" and "automatic" umbrellas. This is mainly due to the improvement of corresponding technologies, such as "explosion-proof punching" technology and the lightweight of umbrella bone materials. Sturdy and so on.

In addition to the traditional "spring barrier" one-key opening and closing umbrellas, some smart umbrellas currently use electric control, which makes the opening and closing more smooth and free. Some smart umbrellas can even cooperate with mobile phones to realize functions such as real-time weather forecast and over-distance alarm.

Well, this time I will introduce you to the four design concepts of umbrellas. They are all triggered to meet the specific needs of our daily lives. I hope that when shopping, you can consider more dimensions and choose the most suitable products for you.






You may not reproduce resources from this website without permission.