Outdoor Sun umbrellas|beach umbrellas and you are a lovely sight
Keyword:Sun umbrellas Addtime:2021-04-27
I believe many of you have been to the beach, but have you ever seen a beach scene like this? A foreign photographer has taken a unique perspective of a group of outdoor beach umbrellas around the world, like the composition of Lego toys, to take us to a different visual image.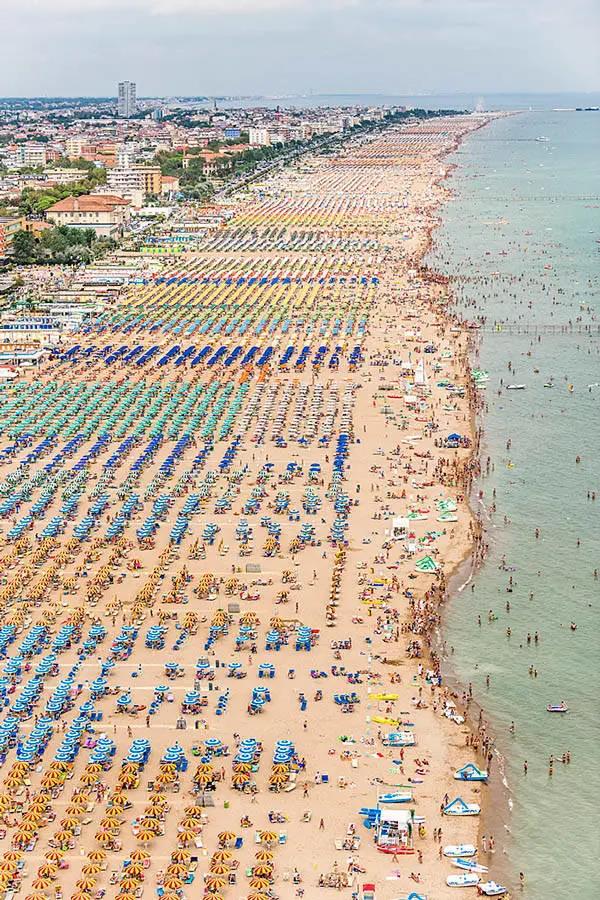 As you lie on a bench by the sea, noisy seagulls fly across the sky overhead. Do you wonder what the beach looks like to them? Photographing the beach from a God's-eye view looking down on all beings, you realise that all those colourful beach umbrellas seem to have become a flower in full bloom.
The clear water ebbs and flows at your feet as you set up your umbrella on the rocks along the shore. It's a beach, so there's no rush.
It's a great time to be out and about, and many people can't help but think of outdoor holidays, especially going to the beach to enjoy the sun and sea breeze, letting the vast ocean completely relax them and enjoying a leisurely afternoon under a beach umbrella. But the sun on the beach is no joke: at the end of a day of enthusiastic activity, you realise that even under the umbrella you're still sweating and you've done your homework on sun protection but you're still tanned!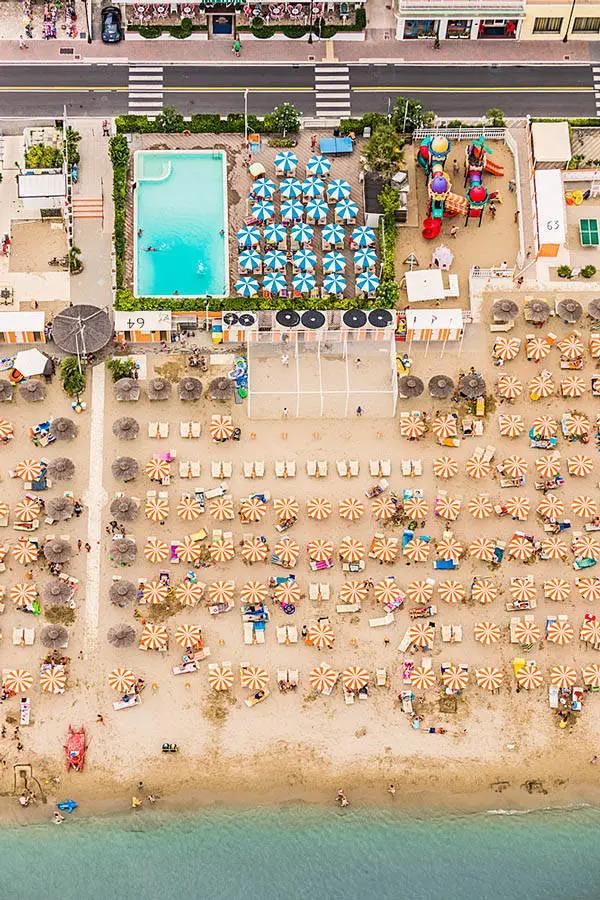 Traditional outdoor umbrellas only provide simple shade and do not provide effective heat insulation and sun protection! Lvyuan's product designers have combined patented nano-level thermal insulation and cooling materials with thermal radiation control technology to develop an outdoor beach umbrella with sun protection, sun shade, thermal insulation, cooling, UV protection, rain and wind protection, so that your beach trip is worry-free!
You may not reproduce resources from this website without permission.