Swiss Prestige Gift Folding Umbrella case
Keyword:manufacturer news Addtime:2019-09-09
In order to thank customers, Swiss MG Watch has customized 2000 advertising umbrellas as gifts for customers in Luyuan Umbrella Factory. The umbrella uses blue bumping cloth, iron umbrella stand, and plastic handle. The white MG logo is particularly conspicuous.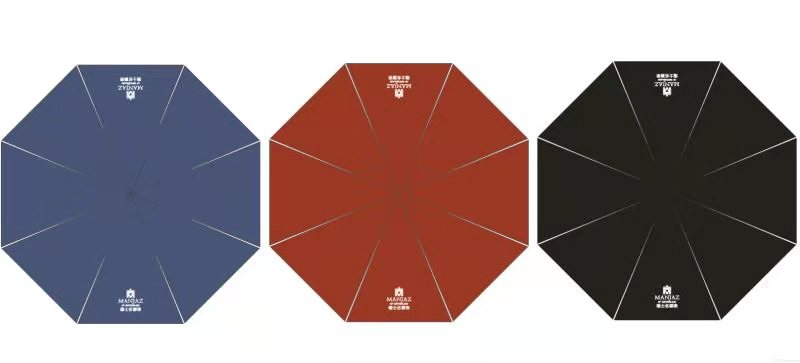 Brand:Green Umbrella Style:Business
Umbrella Fabric Material:Bumper Fabric Umbrella Fabric Over Glue:No Umbrella Fabric Density:190T
Bone material: iron Handle material: rubber Middle bar material: iron
Style:Tri-fold Umbrella Number of Bones:8 Bones Opening Method:Manual
Closing method:Manual with LOGO
Gross weight:295g Shape:Advertising umbrella
Size: 21" Open Diameter: 95cm Height: 55cm Storage Height: 24cm

Number of customised items: 2000

Translated with www.DeepL.com/Translator (free version)

You may not reproduce resources from this website without permission.