Customized Umbrella Process
Keyword:lvyuan Umbrella Factory Addtime:2021-04-19
The umbrella structure looks very simple to everyone. It's not difficult to make, but there are more than twenty processes involved in making an umbrella from the moment it's made to the moment it's shipped in a box.
To understand the whole umbrella production process we must start from the time we start placing orders.

1、 We communicate with the customer, anticipate the customer's budget, and then recommend to the customer the appropriate price range inland umbrella shape and material, so that the customer can confirm the style, colour, and
2、the customer provides the logo loss or advertising slogan or custom design pattern source file
3、free design, out of the effect, let the customer to confirm the design and its colour to confirm the effect is correct
4、Start to make sample umbrellas according to the design of the goer, send the sample to the customer to confirm the sample.
5、Start mass production after confirming the sample.
6、delivery and sign-off look forward to the next cooperation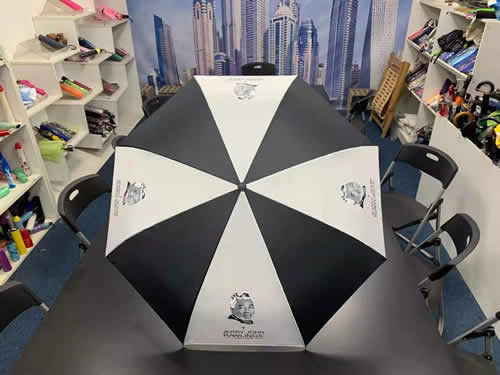 Processes in umbrella production
The fabric is purchased according to a customised sample and the umbrella fabric, frame, handle, bones, cap and all other components are purchased.
The fabric is first taken to the cutting room for sizing and line drawing. Different sizes are available with different triangular rulers.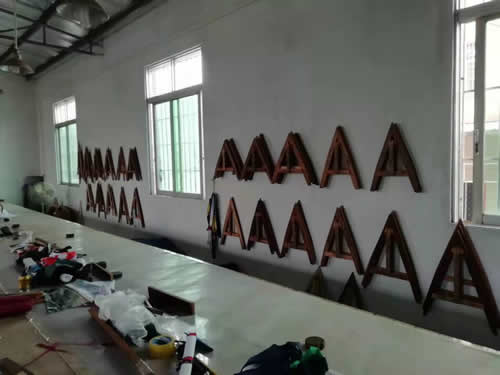 Once the fabric has been drawn and cut, cutting and hemming is arranged, the fabric is mechanically cut to the size drawn and the hems are sewn and patched. The fabric is then submitted to the printer for logo or pattern printing, either digitally or silk-screened according to specific requirements.
The printed piece of fabric is returned to the factory for stitching. A complete round umbrella is sewn together.
Once the fabric is sewn together, it is handed over to the workshop where the beads are diced, one by one, on the edge of the fabric.
This brings us to the best part of the final assembly process. This is where the cut fabric is hand-stitched onto the umbrella bones, a process that is also a test of experience and craftsmanship. The number of stitches and the number of wraps you have to make to keep the fabric together and to ensure that the threads don't fall out easily.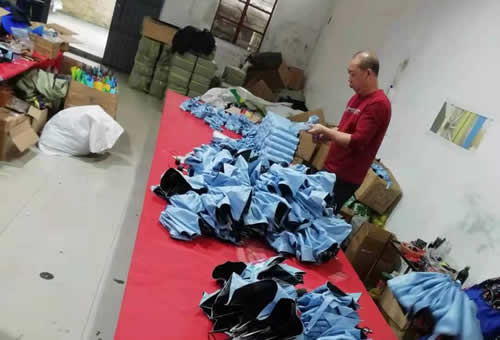 After the umbrella handle and cap are installed, we start to arrange for the inspection workshop, where each umbrella is checked in detail to ensure that there are no quality problems and packaged for shipping arrangements.
You may not reproduce resources from this website without permission.