Outbound Umbrella 30
Keyword:Customized straight umbrellas for foreign trade Addtime:2020-06-27
Lvyuan Umbrella Factory signed a contract for customization of foreign trade umbrellas. According to the customer's needs, we can digitally print the umbrellas.

We ship a box of 50 umbrellas, each box weighs 32kg, box size: 95x29x30cm.

The umbrellas are made with glass fibre bones, the following are the benefits of glass fibre bones.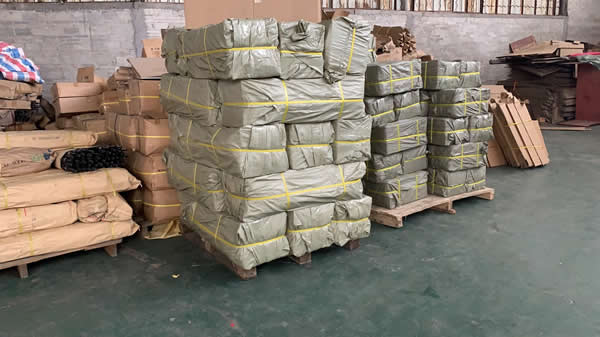 Nowadays, 30" umbrellas are gradually starting to use fibreglass frames, with steel bones slowly falling out of favour.

Compared to steel umbrella bones, glass fibre rods have high strength, are not easy to rust and are resistant to high temperatures, making the umbrella frame durable and not easy to break. There are three types of glass fibre yarn: earth yarn, high alkali yarn and medium alkali yarn.

Earthen yarn: the quality of the umbrella frame made from this material is low and you will find that the umbrella bone will break easily after using this type of umbrella.

High alkali yarn: the umbrella skeleton is flexible, durable, does not crack and can pass non-toxic tests and high pressure tests. The skeleton of high-grade umbrellas is usually produced with this high alkali yarn.

Medium alkali yarn: relatively soft, suitable for rain to make short umbrella parts.

Depending on the size of the umbrella, the glass fibre rod used has different specifications: 6.0MM, 5.0MM, 4.5MM, 4.2M, 4.0MM, 3.5MM, 3.2MM, 3.0MM, 2.8MM, 2.5MM, 2.0MM, etc. Generally speaking, the thicker glass fibre rods cost more. This is the reason why, for the same fibre umbrellas, the prices are higher and lower. We can customise our fibreglass poles to suit the needs of the product, and we can also make them in various colours such as white, black and red to meet the needs of our customers.
You may not reproduce resources from this website without permission.