What are the umbrella fabrics advertising umbrella manufacturers tell you
Keyword:Umbrella fabric Addtime:2021-01-06
Types of fabric for umbrella fabrics

There are 3 main types of fabric used for umbrellas, in descending order of cost: polyester, PG fabric and nylon.
Other fabrics include: pongee, oxford, T/C cotton, pearly luster, PVC, EVA, satin and silk.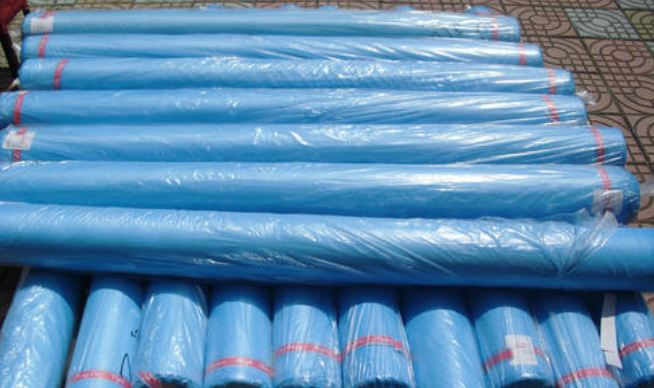 1. Nylon fabric (Nylon).
Invented in the UK in 1940, it is a man-made fibre that is a petroleum by-product. It is lighter and denser, with a soft feel and a general ability to reflect heat and cold on the surface. Nylon fabric is also a high-grade umbrella fabric, this kind of fabric has a bright colour and lustre and feels like silk in the hand, rubbing back and forth with your hand, the resistance is very small.

2. PG cloth.
It belongs to the man-made fiber, the texture is softer, the cloth surface is not easy to reflect, touch like general clothing, there will be a sense of plastic luster.PG cloth is also called spray up cloth, high density touch cloth is a new type of fabric.PG has the following characteristics: the colour is matte, dark colour. The fabric feels like cotton and has good light blocking properties. PG fabric is more costly, but the UV protection function, the stability of the quality and the grade of the colour are all more desirable and it is a better umbrella fabric, generally PG fabric is only used in high-grade umbrellas.

3. Polyester (Polyester).
Polyester is an artificial fibre made from plastic, with a hard texture, reflective surface and a heavy plastic feel, similar in grade to PG fabric, and cheaper than PG fabric. Polyester fabric is characterised by: brighter colours, and when the umbrella fabric is rubbed in the hands, the folds are obvious and not easily reversible. The fabric will feel resistant when rubbed and will rustle when rubbed. A layer of silver gel on polyester is what we usually call a silver gel umbrella. The silver gel fabric is better at protecting against UV rays, but after a long period of use, the silver gel tends to detach from the folded area. A layer of silver powder on polyester is what we usually call a pearlescent umbrella, which is more colourful and popular with women, but not ideal for UV protection.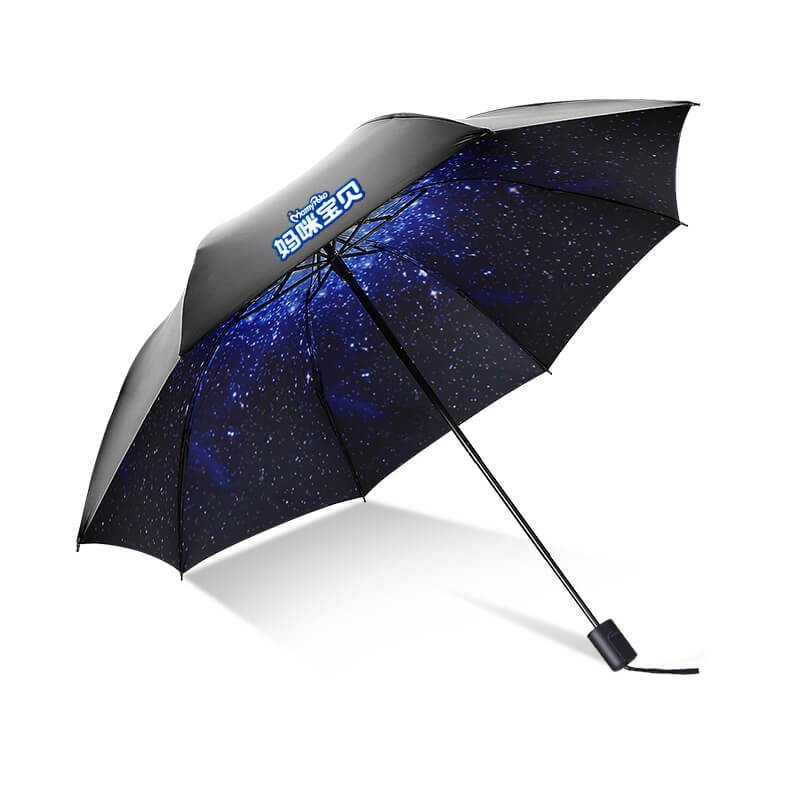 P.S.
Pongee: A man-made fibre with a soft texture and a matt, non-reflective surface, like that of a garment, it feels like a natural material (e.g. cotton) and resists thermal expansion and contraction well, so it is widely used for both straight and folding umbrellas.

Oxford Fabric: Oxford fabric is usually used for outdoor parasols and is a thicker fabric, typically 210T in thickness for outdoor parasols.

T/C Cotton Fabric: A blend of Cotton Fabric and Polyester, softer to the touch than Polyester, heavier and only suitable for use on straight umbrellas.

Pearl Fabric: A reflective polyester fabric with a little bit of reflective particles on the umbrella surface, which makes the umbrella bright and eye-catching when it is well lit.

PVC: It is an opaque plastic material, but the surface of the umbrella tends to stick to each other, so powder is added to reduce the stickiness of each other.

EVA: an opaque plastic material with a softer texture than PVC fabric, the umbrellas do not stick to each other and are more suitable for straight umbrellas.

Sateen: softer and brighter, more dense and more expensive.

Silk: lightest weight, thin cloth, higher density, high light transmission, most expensive.

The three most commonly used types of advertising umbrellas at this stage are polyester, silver rubber and slam fabric. Please specify the material of the umbrella when you place your order, thank you!

You may not reproduce resources from this website without permission.