What is a top gift umbrella
Keyword:Umbrella Industry News Addtime:2019-05-14
What is a top umbrella
The so-called luxury top gift umbrella, the material quality is very important, the umbrella body of the umbrella needs to use good wood, and the umbrella shaft and umbrella handle need to be integrated. In terms of metal materials, in addition to the steel wire for the skeleton, gold, silver and copper are sometimes required. Of course, precious metals should never be excessive, because it is more like a nouveau riche, a status symbol.
Hand-made is also basic. As for the automatic opening and closing devices that are very common nowadays, the British basically do not use them on top umbrellas because they are not advanced enough.
Speaking of the world's top umbrella manufacturer, many people will push SAB, which is Swaine Adeney Brigg.
This brand was founded in 1750 and has been a supplier of umbrellas to the British royal family for many years. As for the matching gift umbrellas for top car brands such as Rolls Royce and Bentley, such as suitcases and umbrellas, they have also been making them.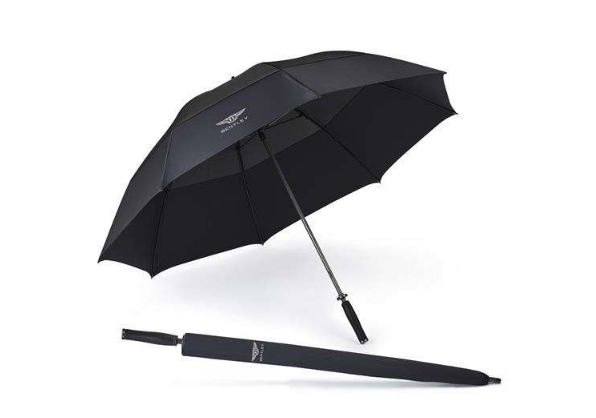 It is not a simple umbrella manufacturer. Its Swaine Adeney specializes in luxury leather products. The Brigg sub-brand founded in 1836 only specializes in making umbrellas. In 1943, it merged with Swaine Adeney. For this reason, SAB umbrellas generally only bear the Brigg trademark. This brand only manufactures top-level umbrellas, there are no mid-to-low-end products at all, and only about 10,000 a year. The most classic is the Umbrella with white rattan handle in Malacca. The starting price of nylon umbrella covers is 285 pounds, and the pure silk umbrella covers are sold from 330 pounds. The fully customized price is more expensive.
The special weaving process of the nylon umbrella surface is not easy to get wet. Umbrella ribs are selected from oak, ebony, cherry wood and walnut. Over the years, this brand has always adhered to the concept of "one umbrella lasts a lifetime", and the London headquarters also covers lifetime maintenance.
However, people who love to show off may be disappointed. Although this umbrella is luxurious and expensive, it is not suitable for display. Because the shape is simple and simple, the color is monotonous, and the overall appearance is very low-key. Only knowledgeable people will know this umbrella. value.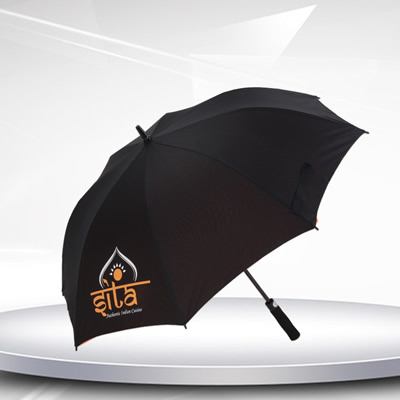 Comparable with it is James Smith & Son, founded in 1830. This manufacturer insists on monopolizing, and only devotes itself to making umbrellas. It insists on hand-made, and the product style is also very traditional. But unlike SAB, which only makes top umbrellas, James Smith & Son's product sequence is very wide, and the product prices are between more than 100 pounds and more than 500 pounds. The top umbrellas have the best reputation.
What's interesting is that Pickett, which produces travel and daily necessities (such as key cases and toilet bags), does not rank among the top in the UK in its main business. Instead, umbrellas have become the darling. In addition to its beautiful style, this brand is also very durable. Every umbrella is tested for wind force before it leaves the factory.

You may not reproduce resources from this website without permission.