Brand umbrella recommendation
Keyword:Umbrella Industry News Addtime:2019-05-22
There are many brands of umbrellas. Some luxury brands may be unheard of. Today we introduce a few umbrellas that cost a few hundred yuan. I guess no one is willing to spend so much money on such a luxury.

— These umbrellas are wind-resistant and durable —

❶ Blunt/Paulant
▲ Blunt/Balante XS_Metro series two-fold umbrella | Reference price: 385 yuan

BLUNT is the world's top wind-resistant umbrella brand that combines the German Red Dot Award and the iF Award. Its unique appearance is due to its radial tension system. Compared with the traditional sharp point, it passes through the black umbrella bag at the end when the umbrella is opened. , The tension is evenly transmitted to the edge of the umbrella where the strength is most needed. Well, what people say is that with it, the embarrassing scene of the umbrella being blown over in the wind will never happen again. It is not only safe but also unique.

❷ Senz
▲ Senz original umbrella | Reference price: 427 yuan
The Senz umbrella is a small asymmetric umbrella designed by a Dutch designer in 2012. It adopts an aerodynamic design. The tail is gradually narrowed to reduce drag. It can let the wind blow from both sides of the umbrella, thus making it in the storm. It will not be blown over, and can withstand wind speeds of up to 100 kilometers per hour to ensure the stability of the umbrella holder.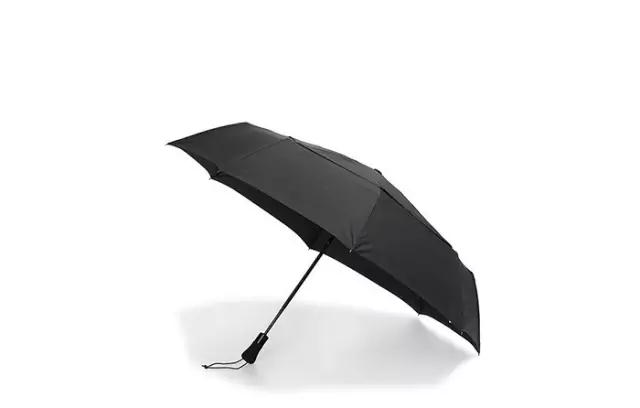 ❸ Birdiepal/German Storm
▲ Birdiepal/German Storm Umbrella | Reference price: 495 yuan
As can be seen from the name, this umbrella is very resistant to wind. It uses Porsche's wind measurement system to obtain the test results: it can remain stable under the highest wind speed, and the umbrella fabric will not tear under strong wind. It is a reliable professional mountaineering umbrella that can protect you in harsh environments.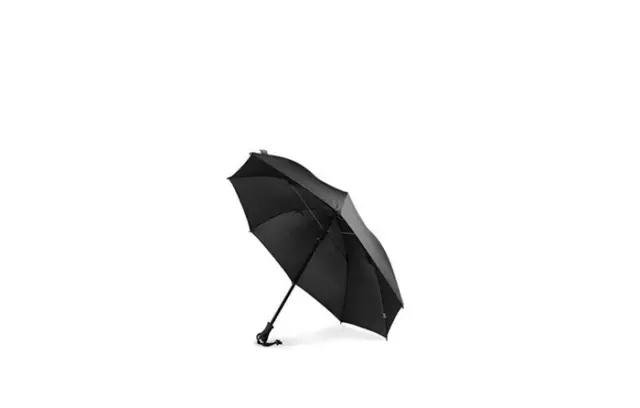 ❹ London Fog/London Fog
▲ London Fog windproof LED flashlight automatic folding umbrella | Reference price: 140 yuan
Although the color of this umbrella is slightly "tide", it has two special features. One is the LED flashlight at the bottom of the handle. When the umbrella is held at night, it just illuminates a small section of the road in front of the body, making it safer. In addition, the umbrella surface uses a double-layer umbrella cover design, with the support of wind-proof patented technology, even in strong winds will not turn over.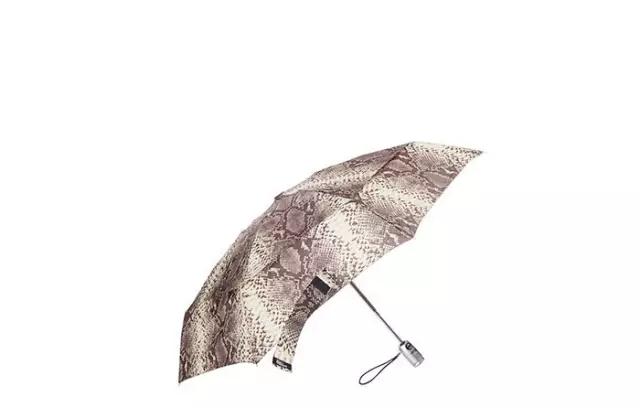 ❺ ShedRain
▲ The ShedRain WindPro umbrella | Reference price: 183 yuan
If you want to use a folding umbrella, but can't give up the comfort brought by the curved umbrella handle, the ShedRain umbrella is a good choice. This is an American family company founded in 1947 in Portland, where it has been raining for six months. In addition to the simple and elegant overall design, the cost performance is too high. Provide lifetime warranty service for umbrella owners. If they can't be repaired and replaced with new ones, all their umbrellas will be marked with "Lifetime Warranty". Therefore, a blogger who recommended it said that to buy this brand of umbrella, you should pick a good-looking one, because it might take a lifetime...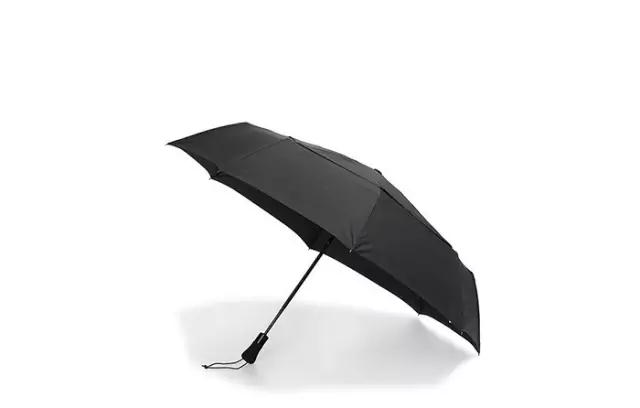 — These umbrellas are easy to use and beautiful —

❶ Suck UK
▲ Suck UK color changing umbrella | Reference price: 233 yuan
"Suck UK", popular in Europe, America and Japan, is a British design brand composed of design duo Sam and Jude. The color-changing umbrella they designed has a special ink printed on it. It appears white when it dries, and turns into color when rain drops on it.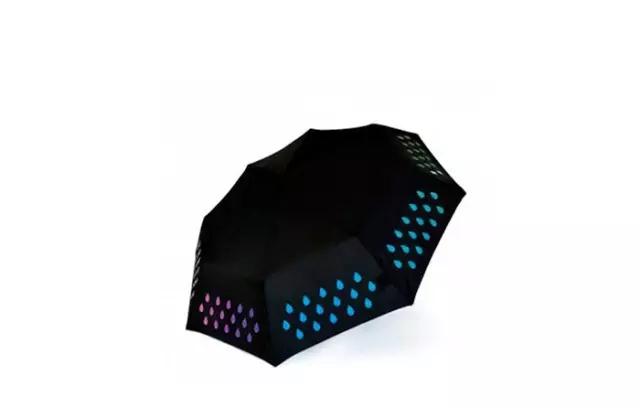 Imagine that in a gloomy rainy day, people around you witness the appearance of colors, which is also a pleasant surprise~

❷ RealBrella/ Rui Le
▲ RealBrella/ Ruile folding umbrella | Reference price: 99 yuan
There are always some anti-human designs, such as umbrellas on rainy days and you can never take care of your bag and yourself, or you have to choose between protecting the front or the back when going out in the summer.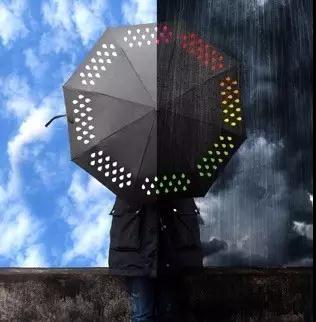 Ruile Umbrella is an artifact to save this embarrassing moment. It increases the area of the umbrella surface at the side and the back, so that the distance between the sides of the shoulders, back and the edge of the umbrella is greater than 20 cm, even if the body is swinging, it is not afraid of getting wet. What's even better is that it shortens the length of both sides of the shoulder, and it can avoid poking innocent passers-by in a crowded intersection.

❸ W.P.C
▲ W.P.C unnurella umbrella | Reference price: 220 yuan
This is an umbrella that has won the "Most Women's Favorite" award at the Tokyo International Gift Show. The umbrella fabric is made of ultra-high-density fiber fabric jointly developed with the famous Japanese fabric manufacturer Komatsu Refining, reaching the highest level of 5 Water repellency test record. So on rainy days, you only need to shake it lightly without leaving any drops of water.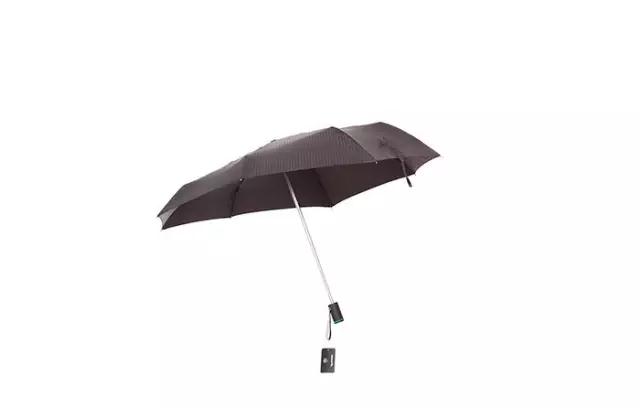 But the trouble is that it always maintains a good non-stick effect, it needs to be cleaned regularly and ironed at medium temperature. It's still a bit weird to make up for the scene of ironing the umbrella.
You may not reproduce resources from this website without permission.